Ronald B. Gorrill Sr., 80, a 47 year resident of Wildwood, IL, passed away July 28, 2015. He was born June 5, 1935 in Cicero, IL to Frank and Amelia Gorrill. Ronald attended the Illinois School for the Deaf in Jacksonville, IL. He worked for the Waukegan News Sun for 39 years, was an active member of Waukegan Deaf Club, and involved in the Chicagoland deaf community. Ron is survived by his sons Ron (Connie) Gorrill Jr., and Jeff Gorrill, his 11 grandchildren, his 6 great-grandchildren, his brother Frank J. (Beverly) Gorrill Jr. of North Carolina, and many cousins, nieces, and nephews. He was preceded in death by his parents and his wife Sandra. A visitation is scheduled for Saturday, August 1, 2015 from 10:00am until 2:00pm with a funeral service commencing at 2:00pm at Strang Funeral Chapel & Crematorium 410 E. Belvidere Rd. Grayslake, IL 60030. For more information please log onto www.strangfuneral.org or call (847)223-8122.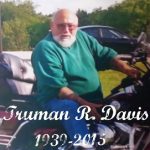 Truman Rae Davis
Born: August 27, 1939
Died: July 18, 2015
Truman Rae Davis 75 years old of Round Lake Beach, IL passed away unexpectantly at his home on July 18, 2015. Truman joined the United States Airforce in 1956 and served four years as a Sr. Lineman. He was born in Kincaid, Illinois the son of late Alphonse Boulanger and Dimple Jean. He was raised by his late grandparents Arvel and Mona Davis. On December 30, 1961 Truman married the love of his life his late wife Judith (Korpella) Davis they raised their family in Round Lake Beach. Truman spent his career as a Printer for Chicago Graphic Arts and had a passion for riding Harley Davidson's with his late wife Judy.
Truman was a devoted father to his children Janet Demien, James Mosely, Bradley Davis, Mark Davis (Jodi), Nicole Davis; his brother Alphonse Boulanger (Alexis); He adored his grandchildren Ryan Demien, Todd Demien, Erin Demien, Caitlyn Messina, Drew Toney, Cameron Kitto, Charlie Davis, Hannah Davis, Claire Davis, Chloe Davis and Kyle Davis. He also had four great grandchildren Logan Miller, Aiden Bartlett, Truman Demien and Aiden Davis.
A Celebration of his Life will be held on August 21, 2015 at Chain of Lakes Community Bible Church at 43 W. Grass Lake Road, Lake Villa, Illinois at 6:30 p.m.
Carol S. Tasker, 78, a resident of Waukegan, IL, passed away Thursday, July 23, 2015, at Vista East in Waukegan. She was born November 1, 1936 in Waukegan, Il to Murl and Eva Wolfe. Carol is survived by her children Michael (Monica) Tasker, Tracy (David) Williams, and Todd Tasker, her grandchildren Katie (Danny) Tasker, Will, Mitch (Jess Wyman), Samantha, and Joey Tasker, Kyle and Cody Williams, and Jake and Cassandra Tasker, and her great-grandson Steven Treptow. She was preceded in death by her parents, her husband Jerome Tasker, and her brother Michael Wolfe. A visitation is scheduled for Saturday, August 8, 2015 from 2:00pm until 3:00 p.m. with a memorial service commencing at 3:00pm at Strang Funeral Chapel, 410 E. Belvidere Rd., Grayslake, IL 60030. Interment will be held privately. For more information please log onto www.strangfuneral.org or contact (847)223-8122.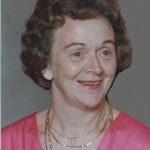 Lois Barringhaus (formerly Hanekamp) nee Whitefield, age 90 of Lindenhurst formerly of Grayslake. Lois was born on February 26, 1925 to Thea and Esther Whitefield and was raised in Raleigh-Durham, N.C. area. She was the beloved sister of the late Iva Pearl Godwin, the late Foye Cole, the late Esther Goetz, the late Edwin Whitefield, and Clarence Whitefield of Chapel Hill, N.C. She married Bernard Hanekamp in 1945 and moved to Des Plaines and later Chicago and Northbrook. Lois assisted Bernard in the Hanekamp Funeral Home business for about 30 years. She loved to garden, sew her children's clothes, and was active in Girl Scouts and other community activities. Lois was the dear mother of seven children: Patricia (Brad) Allred of Nicholasville, KY, the late Mary Diane, Kathryn (John) Palmer of Fishers, IN, Barbara DiSabatino of Kennett Square, PA, James (Patricia) of Streamwood, Thomas (Nada) of Naperville, and William (Janet) of Lake Forest; grandmother of 25 and great-grandmother of 17. After Bernard passed in 1999, Lois found the second love of her life in Leonard Barringhaus whom she wed in 2002.  Leonard and Lois were very active in St. Gilbert's parish before moving to Victory Lakes in Lindenhurst. They enjoyed a lifetime of happiness in 13 years. A visitation and funeral Mass is scheduled for July 28 at 9:00 am until 10:00am, with the mass commencing at 10:00am at St. Gilbert's Church, 301 E. Belvidere Road, Grayslake. Interment will follow at Ascension Cemetery, 1920 Buckley Road, Libertyville. In lieu of flowers the family asks that you consider a donation to the Alzheimer's Association 225 N. Michigan Ave. Ste 1700 Chicago, IL 60601. All funeral arrangements were entrusted to Strang Funeral Chapel & Crematorium in Grayslake. For more information please call (847)223-8122 or log onto www.strangfuneral.org.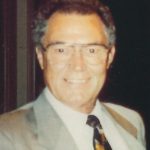 Norman A. Hill of Grayslake went home to be with the Lord on July 23, 2015. He was 86 years old. He passed away while on hospice in Highland Park hospital after a long and courageous battle for years with Lewy Body Dementia and acute COPD. He was born on June 8, 1929 to the late Arthur and the late Amanda Hill in Union County, Mississippi. A devoted husband, he leaves behind his wife, Dee Ann (nee Rhymer) Hill in their 40th year of marriage. He was a loving father, grandfather, and great-grandfather. His dear daughters from his former marriage, Deborah (Dan) Tippit of Augusta, Georgia, the late Victoria (Vicky) Hill (their 2 ½ year old special angel), Cynthia Hunt of Poland, Indiana, Lisa (Russell) Abram of Indianapolis, Indiana, Sheila (Leroy) Leach of Indianapolis, Indiana, and his daughter with wife Dee Ann, Rhonda Hill (James) Castro of Island Lake, Illinois. Dear stepfather of Lisa (John) Summerson of Hoffman Estates, Illinois, Gina (Jay) Wilcox of Villa Park, Illinois, Richard (Sylvia) Ellstrom of Cortland, Illinois, Cherie Mondrella of Aurora, Illinois and Jim Mondrella of Lockport, Illinois. Dear grandfather of Danny (Becky) Tippit, Ashley Johnston, Erica, Beth and Mark Brown, Samantha and Brad Abram, Jasmine, Trenton and twins Sonnet and Selah Hill Castro. Dear step grandfather of Christina Summerson, Nicole (Sean) Tompkins, Jessica (Joe) Centeno, James and Michelle Wilcox, Michael Borrelli (Ellstrom), Danielle Ellstrom Munro, and twins Richard Ellstrom Jr. and Rachel Ellstrom, Joey, Daniel and Nicholas Mondrella. Great grandfather of Quaid, Anna and Grace Tippit, Brylie Meneck, Jeriah A. Brown Self, and Cameron Brown Dixon. Great step grandfather of Berlin Nicole and Thoren Tompkins, Caiden Wilcox, Joseph Centeno and Rose (Ellstrom) Munro. Dear sister-in-law to Lynn (Rhymer) (late Mike) Acerra of Lake Barrington, Illinois and step uncle to Michael (Heather) Acerra, Michelle (Acerra) (Bill) Coleman, and Marc (Tina) Acerra. Dearest brother of the late Clara (late Fred) Bowen of Cedar Bluff, Mississippi, the late Estelle (late Billy) Stoneypher of Chesapeake, Virginia, and Estelle's twin, the late Ellis Hill. Charles (late Marnie) Hill and friend and companion Alice Coburn of West Point Mississippi. Harold (Wanda ) Hill of Rockaway Beach, Missourk, Douglas (Hazal) Hill of Columbus, Mississippi and , the late Gertrude (Hill) Ellis of Westpoint, Mississippi. Four older half-brothers, the late Willy Hill, the late Roebuck Hill, the late Aaron Hill, the late Cully Hill who all grew up together and were close in Mississippi. Norman was a proud uncle of all his sibling's children. Special uncle of Jerry Vest (sister Clara's son) of Mississippi. Jerry befriended and bonded with Norman in later years, which was a special blessing to Norm. There was much love and devotion with Norman and all of his brothers and sisters. The Hills took care of their own. He loved them all so very much and they loved him. Norm was an Illinois resident since 1973. He lived in LaGrange, Illinois with his wife and family, then in Darien, Illinois for 20 years. It was while living in Darien (DuPage County), Illinois that he ran for precinct committeeman and won! This was the beginning of putting his political concerns into action. Then, lastly, living in Grayslake (Lake County), Illinois, home for 14 ½ years, he became precinct committeeman in Avon Township for years. He was very intelligent, and he loved his country with a passion to do all he could do to help keep America stay a free country. He enlisted in the US Army at an early age and it came full circle when he made a career in the U.S. Army, retiring in 1970. He excelled as a soldier, protecting freedom for the United States. He served in the U.S. Army from 1947-1970. He served stints in Germany 1948-1952, Korea 1960, Vietnam 1964-1966, including two tours in Vietnam, one air and one ground. Norm earned expert Infantryman's badge, Combat Infantry badge, Seven Air Medals, two for valor and two purple hearts. Norm ran for the Illinois State Senate in 2004 making a good showing. He had so many great plans and ideas for this country. If elected, he would have been a powerful asset to this country's government. He was proud to be a conservative Republican – not a RINO (Republican in Name Only). His passion was politics so he could make a difference and his passion for veteran's affairs. He was the founder of Veteran's Voice. Norm was a dynamic man and dear friend of many. A strong and caring man, a hard-working man all of his life. He lived life to its fullest every day – no grass grew under his feet…again, active and hard working. Norm remained semi-retired as an insurance executive with Metropolitan Life Insurance (now MetLife) after a long, successful career in the insurance industry. He brokered into his early 80's. Norman became a born-again Christian late in life (he received Jesus Christ as his personal Saviour). He said, "Better late than never"! So, we his family, have the assurance of reuniting with him in glory. We too belong to the Lord. There are no sufficient words for us, his family, to say how much we love him and how we will miss him. Norm watched TBN (Trinity Broadcast Network) on Saturday nights on cable or satellite every week. He watched "In Touch" at 7 PM, CST and Billy Graham Classics at 9 PM, CST and 6 PM CST on Wednesdays. The Hill family sends its heartfelt thanks to the Grayslake paramedics, to Highland Park hospital (2nd floor doctors and nurses) and Hospice there.
Thank you for all your excellent and tender care of our loved one. Thank you all, and God bless you. Funeral arrangements being made by Strang Funeral Chapel & Crematorium at 410 East Belvidere Road (Rt. 120), Grayslake, Illinois. Visitation will be July, 28 from 3:00 to 7:00 with closing message at 7:00. The funeral interment will be at Abraham Lincoln National Cemetery in Elwood, Illinois on July, 29 at 1:00. For more information or to leave condolences, please visit www.legacy.com.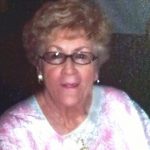 Catherine C. Dressler, 86, of Round Lake Heights, passed away Friday, July 10, 2015 at Advocate Condell Hospital in Libertyville, IL.  She was born September 30, 1928 in Chicago, IL, the daughter of Otto and Marie Lehr.  Catherine (Kay) and her late husband, Richard John Dressler Sr. were early residents of Indian Hill Homeowners Association, now known as Round Lake Heights, and lived in Round Lake Heights for over 60 years.  Catherine was a devoted mother raising four boys and had strong religious convictions.  Surviving are her sons Richard Jr. (Lynn), Jack, Mike (Debra), and Mark.  She is also survived by her grandchildren April, Anna, Becky, Sean, Robin, Kelly, Robby, and Mary and by thirteen great-grandchildren. Catherine was preceded in death by her loving husband of 61 years; her parents; her sister, Marilyn; her Uncle Fred and Aunt Kay; and granddaughter, Molly.  Kay loved God, her family and friends and will be missed by all who truly knew her.  Catherine will always be loved by her family and be in our hearts forever.  Friends of the family may visit on Saturday, July 18, 2015 from 4:00 p.m. to 7:00 p.m. at Strang Funeral Chapel & Crematorium, 410 East Belvidere Road, Grayslake, IL 60030.  A small service will follow at 7:00 p.m.  Interment will be private.  For more information please log onto www.strangfuneral.org or contact (847)223-8122.
Sharon Johnson, age 84, of Grayslake, passed away Thursday, July 9, 2015 at Advocate Good Shepherd Hospital in Barrington. She was born Jan. 18, 1931 in Libertyville to Michael and Pearl (nee Hough) Fowler, but was raised by her dear grandmother, Lenora Hough. Sharon attended Libertyville schools, later marrying the love of her life, Gordon R. Johnson. They were blessed with 12 children, Jane, Gordon (Kathy), Edwin (Judy), Michael (Cindy), Kathryn, Betsy, Bernard, Steven, David (Amy), Charmaine, Jacqueline (Chuck) and Robert (Tunicia). Loved by many grandchildren, great-grandchildren, great-great-grandchildren, and friends. She was preceded in death by her parents, Michael and Pearl; her husband, Gordon; daughters, Kathryn and Betsy; and son, Bernard. Friends of the family may visit on Tuesday, July 14, 2015 from 4pm to 8pm at Strang Funeral Chapel, 410 E. Belvidere Road, Grayslake, IL 60030. The funeral service is scheduled for Wednesday, July 15, 2015 at 11:00am also at the funeral chapel with interment following at Avon Centre Cemetery. For more information please log onto www.strangfuneral.org or call (847)223-8122.
Bernard "Bernie" S. Tacito, age 62, of Golden, CO, passed away at Perry Memorial Hospital in Princeton, IL, on Saturday, July 4, 2015. He was born May 4, 1953 in Oak Park, IL to Salvatore and Angelina (Lentini) Tacito.
Bernie was the son of a barber but you would never know it. When he was young he let his hair grow and when he got older there was no hair to cut. Still he was very proud of his Dad and loved him very much. His Mother was always very special to him and he loved her every minute of every day. She meant the World to him. His Sisters and their families were also a big part of his life. He loved his wife dearly and her family as if they were his own. They all loved him very much in return. At times, however, they privately thought Bernie was a little crazy but, then again, so did everyone.
There was nothing that made Bernie happier than being with family and friends. He was the King of Outings. It could be a big family holiday dinner, a Sky Box at a Sox Game, a Box at a Backhawks playoff game or the annual Christmas Soiree of friends leading everyone in the obligatory singing of "The Christmas Song" and "Mother's Lament". He was the glue that kept everyone together. He was loyal to his friends of whom he had many. It was not uncommon for someone to meet Bernie and feel right away like he was a brother. He made friends everywhere he went and was well loved.
Anyone who knew Bernie knew that he had a serious view of life but chose to filter life through an "offbeat" (putting it mildly) sense of humor. He could find something amusing or funny in just about any situation. This is reflected in his choices of clubs and affiliations. Bernie, with his wife, was co-founder of Black Diamond Charities which helped thousands of kids with back packs for school and helped veterans assimilate back into civilian life. Bernie was also a charter member of the "High Street Council" and belonged to the "I Hate Women and I Hate Men Club" [his family members didn't count] and "Don McNeil Breakfast Club". He was also Captain of the "Flying Frogs" volleyball team.
Bernie was a writer, voracious reader, musicologist, lover of nature, enjoyed photography, and was a bon vivant and raconteur. He always enjoyed a good Polka and liked watching "Polka Joe" on RFD TV — "Happy Music for Happy People." He was an acknowledged expert in anything "Firesign Theater" or involving underground comics and could and would recite from these often without even being asked.
As an English major in college it was only natural that he go into the nuclear power plant business and eventually start his own very successful company Black Diamond Services where he enjoyed his position as "benevolent dictator". He cared very much about his employees. Not surprisingly, he made many close friends in the power industry.
Anyone who knows Bernie or who has seen his office knows he was a huge sports fan. He was lucky enough to see the "Miracle on Ice", his beloved Blackhawks (Tony Esposito was his favorite player) win four of their six Lord Stanley Cups in 1961, 2010, 2013 and 2015, his beloved White Sox win the World Series in 2005, the Bulls win it all six times, the Bears and Ditka in 1985 and the Cubs — never.
Bernie always had a quotation for any situation. Frequently you would hear him say:
I refuse to join any club that would have me as a member
Mind your head, watch your step
WWCD
I hate stinky Pierre
Hard Cheese
I like the black one — it looks fast
And, of course what he would tell us all right now — "Carry on McDuffs"
Bernie had a big heart. He loved his family, he loved his company, he loved the people working for him and he loved all his friends. There was nothing that he wouldn't do for any of his friends. Anyone who knew him knew he was generous to a fault. It's ironic that in the end that it was his heart that gave out maybe this was because his heart was tired from all the love he gave us. The World will be a lot less fun without Bernie but, as the song goes — "he's a muckin' about with the Angels above, not lost but gone before."
Bernie is survived by his wife of 13 years, Cynthia, whom he married on June 22, 2002 in Wadsworth, IL. He is also survived by his mother, Angelina Tacito, his children, Rachel (Patrick) Morris of Elmhurst, Jeffrey (Viola) Laitila of Marseilles, IL, and Denice Laitila of Gurnee, IL; his grandchildren, James, aka "Fishface" of Marseilles, IL and Vanessa, aka "Baby girl"; his sisters, Michelina (Enrique) Cora and Marisa (Mario) Maselli; his nephews, Dennis Lord, Andrew Lord, Jeremy Lord, and Michael (Wanda) Cora; his nieces, Angela Carsrud, Marisa Carsrud, and Jillian Carsrud; and his dogs, Ray and Pea. He was preceded in death by his father, Salvatore Tacito. Friends of the family may visit from 5:00 p.m. until 9:00 p.m. on Friday, July 10, 2015 at Strang Funeral Chapel & Crematorium, 410 East Belvidere Road, Grayslake, IL 60030. The funeral mass is at St. Raphael the Archangel Church, 4000 North Route 45 in Old Mill Creek, IL at 12:00 p.m. on Saturday, July 11, 2015. In lieu of flowers, memorials donations may be made to Black Diamond Charities c/o Black Diamond Services, PO Box 401, Grayslake, IL 60030. For information, call the funeral home at 847-223-8122 or visit www.strangfuneral.org.
Viresh Bijawat, 49, a resident of Hawthorn Woods, IL passed away Friday July 3, 2015 at his home. He was born April 18, 1966 in India to Mahesh and Radha Bijawat. Viresh is survived by his wife Amita Bijawat and their children. A visitation is scheduled for Wednesday July 8, 2015 from 10am until 12pm with a funeral service commencing at 12:00pm. For more information please contact (847)223-8122.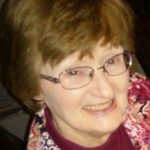 Verlee Ann Jones (nee Miller) , 78, of Grayslake IL, passed away unexpectantly July 1st, 2015, of a sudden stroke at Advocate Condell hospital in Libertyville, Il.
She was born in Moline, IL, on April 20th, 1937, to Lillis and Orville "Lefty" Miller. She was a 1955 graduate of Reynolds High School in her hometown of Reynolds, IL. She received her nurses training from the School of Nursing at the Methodist Hospital in Peoria, IL, and obtained her RN certification in 1958. She spent many loving years raising her 4 children. After 25 years of nursing for the Lake County Health Dept., Verlee retired as the supervising nurse/manager of the Mid-Lakes Medical Clinic in Round Lake Park, IL. She was a very active member of the United Protestant Church in Grayslake where she had also been the organist for many years as well as a current and longtime member of the choir. Verlee was a very talented pianist and organist. Her passion for music began as a young girl where she played the pipe organ at her church in Reynolds. As an adult she played for countless church services, solo ensemble contests, choral concerts, weddings, funerals, and church functions. She was also an avid CUBS fan, garden enthusiast, bird watcher, and Grandma extraordinaire.
She is survived by Ronald, her husband of 57 years, who misses her dearly; their 4 children , Jeff (Laurie) Jones, Valerie Jones, Vickie (Gordon) Held, and Virginia (Shawn) Fitzgerald; 8 grandchildren, Michelle, Corinne, and Kurt Jones, Anthony, Ben, and Adam Fitzgerald, Emily and Elise Held; 2 brothers, Jack (Judy) Miller and Dean Miller; as well as many nieces and nephews.
A visitation is scheduled for Friday, July 10, 2015 from 4pm to 8pm at Strang Funeral Chapel, 410 E. Belvidere Road, Grayslake, IL 60030. A Celebration of Life will take place at United Protestant Church, 54 Whitney Street, Grayslake, IL 60030 on Saturday, July 11th , 2015 at 11am. Burial will be private. Memorials in Verlee's name may be made to the United Protestant Church of Grayslake to benefit the music program. For more information please log onto www.strangfuneral.org or call (847)223-8122