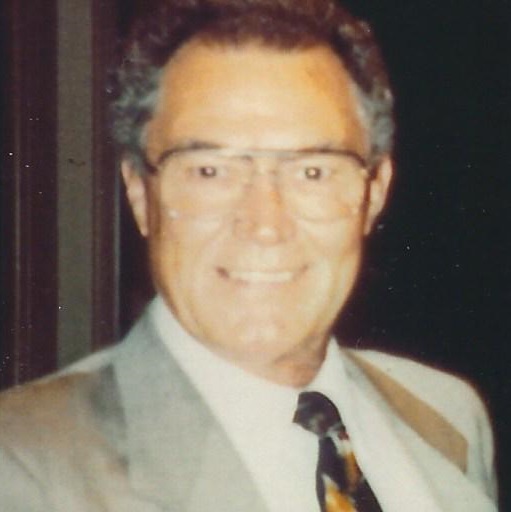 Norman A. Hill
Published July 25,2015
Obituary's Biography:
Norman A. Hill of Grayslake went home to be with the Lord on July 23, 2015. He was 86 years old. He passed away while on hospice in Highland Park hospital after a long and courageous battle for years with Lewy Body Dementia and acute COPD. He was born on June 8, 1929 to the late Arthur and the late Amanda Hill in Union County, Mississippi. A devoted husband, he leaves behind his wife, Dee Ann (nee Rhymer) Hill in their 40th year of marriage. He was a loving father, grandfather, and great-grandfather. His dear daughters from his former marriage, Deborah (Dan) Tippit of Augusta, Georgia, the late Victoria (Vicky) Hill (their 2 ½ year old special angel), Cynthia Hunt of Poland, Indiana, Lisa (Russell) Abram of Indianapolis, Indiana, Sheila (Leroy) Leach of Indianapolis, Indiana, and his daughter with wife Dee Ann, Rhonda Hill (James) Castro of Island Lake, Illinois. Dear stepfather of Lisa (John) Summerson of Hoffman Estates, Illinois, Gina (Jay) Wilcox of Villa Park, Illinois, Richard (Sylvia) Ellstrom of Cortland, Illinois, Cherie Mondrella of Aurora, Illinois and Jim Mondrella of Lockport, Illinois. Dear grandfather of Danny (Becky) Tippit, Ashley Johnston, Erica, Beth and Mark Brown, Samantha and Brad Abram, Jasmine, Trenton and twins Sonnet and Selah Hill Castro. Dear step grandfather of Christina Summerson, Nicole (Sean) Tompkins, Jessica (Joe) Centeno, James and Michelle Wilcox, Michael Borrelli (Ellstrom), Danielle Ellstrom Munro, and twins Richard Ellstrom Jr. and Rachel Ellstrom, Joey, Daniel and Nicholas Mondrella. Great grandfather of Quaid, Anna and Grace Tippit, Brylie Meneck, Jeriah A. Brown Self, and Cameron Brown Dixon. Great step grandfather of Berlin Nicole and Thoren Tompkins, Caiden Wilcox, Joseph Centeno and Rose (Ellstrom) Munro. Dear sister-in-law to Lynn (Rhymer) (late Mike) Acerra of Lake Barrington, Illinois and step uncle to Michael (Heather) Acerra, Michelle (Acerra) (Bill) Coleman, and Marc (Tina) Acerra. Dearest brother of the late Clara (late Fred) Bowen of Cedar Bluff, Mississippi, the late Estelle (late Billy) Stoneypher of Chesapeake, Virginia, and Estelle's twin, the late Ellis Hill. Charles (late Marnie) Hill and friend and companion Alice Coburn of West Point Mississippi. Harold (Wanda ) Hill of Rockaway Beach, Missourk, Douglas (Hazal) Hill of Columbus, Mississippi and , the late Gertrude (Hill) Ellis of Westpoint, Mississippi. Four older half-brothers, the late Willy Hill, the late Roebuck Hill, the late Aaron Hill, the late Cully Hill who all grew up together and were close in Mississippi. Norman was a proud uncle of all his sibling's children. Special uncle of Jerry Vest (sister Clara's son) of Mississippi. Jerry befriended and bonded with Norman in later years, which was a special blessing to Norm. There was much love and devotion with Norman and all of his brothers and sisters. The Hills took care of their own. He loved them all so very much and they loved him. Norm was an Illinois resident since 1973. He lived in LaGrange, Illinois with his wife and family, then in Darien, Illinois for 20 years. It was while living in Darien (DuPage County), Illinois that he ran for precinct committeeman and won! This was the beginning of putting his political concerns into action. Then, lastly, living in Grayslake (Lake County), Illinois, home for 14 ½ years, he became precinct committeeman in Avon Township for years. He was very intelligent, and he loved his country with a passion to do all he could do to help keep America stay a free country. He enlisted in the US Army at an early age and it came full circle when he made a career in the U.S. Army, retiring in 1970. He excelled as a soldier, protecting freedom for the United States. He served in the U.S. Army from 1947-1970. He served stints in Germany 1948-1952, Korea 1960, Vietnam 1964-1966, including two tours in Vietnam, one air and one ground. Norm earned expert Infantryman's badge, Combat Infantry badge, Seven Air Medals, two for valor and two purple hearts. Norm ran for the Illinois State Senate in 2004 making a good showing. He had so many great plans and ideas for this country. If elected, he would have been a powerful asset to this country's government. He was proud to be a conservative Republican – not a RINO (Republican in Name Only). His passion was politics so he could make a difference and his passion for veteran's affairs. He was the founder of Veteran's Voice. Norm was a dynamic man and dear friend of many. A strong and caring man, a hard-working man all of his life. He lived life to its fullest every day – no grass grew under his feet…again, active and hard working. Norm remained semi-retired as an insurance executive with Metropolitan Life Insurance (now MetLife) after a long, successful career in the insurance industry. He brokered into his early 80's. Norman became a born-again Christian late in life (he received Jesus Christ as his personal Saviour). He said, "Better late than never"! So, we his family, have the assurance of reuniting with him in glory. We too belong to the Lord. There are no sufficient words for us, his family, to say how much we love him and how we will miss him. Norm watched TBN (Trinity Broadcast Network) on Saturday nights on cable or satellite every week. He watched "In Touch" at 7 PM, CST and Billy Graham Classics at 9 PM, CST and 6 PM CST on Wednesdays. The Hill family sends its heartfelt thanks to the Grayslake paramedics, to Highland Park hospital (2nd floor doctors and nurses) and Hospice there.
Thank you for all your excellent and tender care of our loved one. Thank you all, and God bless you. Funeral arrangements being made by Strang Funeral Chapel & Crematorium at 410 East Belvidere Road (Rt. 120), Grayslake, Illinois. Visitation will be July, 28 from 3:00 to 7:00 with closing message at 7:00. The funeral interment will be at Abraham Lincoln National Cemetery in Elwood, Illinois on July, 29 at 1:00. For more information or to leave condolences, please visit www.legacy.com.