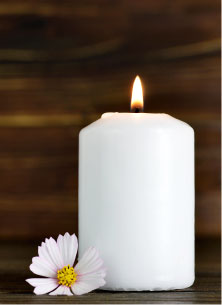 William J. "Bill" Blume II
Published August 01,2023
Obituary's Biography:
William J. Blume, II, age 80, a resident of Grayslake, passed away on Tuesday, August 1, 2023 at his home. He was born on November 25, 1942 in Chicago to Frank and Marie (nee Grendall) Blume. Bill worked for Mid-American Elevator Compant for 40 years as chief estimator. He enjoyed fishing, gardening, and loved spending time in the outdoors. Bill was a devoted Catholic and a member of St. Gilbert Catholic Church.
William is survived by his wife of 57 years, Nancy; his children, William III, Elizabeth Fulton, and Robert; and his sister, Laurdene Guy. He is preceded in death by his brothers, Alan and Richard Blume.
A Funeral Mass will be held at St. Gilbert Catholic Church, 301 E. Belvidere Road, Grayslake, IL 60030 on Tuesday, August 8, 2023 at 10am. A visitation will be held at Strang Funeral Chapel, 410 E. Belvidere Road, Grayslake, IL 60030 on Monday, August 7, 2023 from 5pm until 9pm. Interment will be held at Oakridge Cemetery in Hillside, IL. For more information, please call (847)223-8122 or visit www.StrangFuneral.org.
To view livestream of service click here: https://youtube.com/channel/UCMP0PFhS_wyXxgsTzbPEEyw
To view slideshow click here: https://www.tributeslides.com/tributes/show/83M29DPX8GD2LBFZ