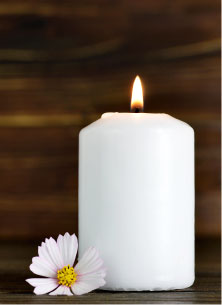 Victoria Anna Piela
Published August 02,2023
Obituary's Biography:
It is with great sadness that we announce the passing of Victoria Anna Piela on July 29, 2023. While waiting at a crosswalk, she was fatally struck by a vehicle.
Victoria is remembered for her bubbly personality, beaming smile, radiant energy and contagious laughter. Among friends, she is Vicky; known for her genuine kindness, her unwavering support and her unique ability to make everyone feel special. Whether it was a three-hour phone call or a shared bag of sour gummy candy, Vicky was always ready to put her life on pause for others.
To her family, she is Wikusia; an overly-organized, constantly-snacking, always-moving and fiercely-loving young adult, just beginning the adventure of life. She loved to play, whether during a family game night, on the ground with her niece and nephew, or hitting a volleyball around in the street. The sounds of her laughter will forever echo in the hearts of her family.
Victoria was passionate about running, being outside, hiking in the mountains, and spending time with loved ones. She was just a few weeks away from starting college and had set her sights on a career that encourages others to enjoy an active lifestyle.
Victoria will be missed in ways words cannot express. She is survived by her Mom and Dad, brother and family, sister and all four grandparents. The family welcomes the community to celebrate Victoria's memory at the Central Park Performance Pavilion on Friday, August 4th at 4PM.
Śpieszmy się kochać ludzi tak szybko odchodzą
i ci co nie odchodzą nie zawsze powrócą
i nigdy nie wiadomo mówiac o miłosci
czy pierwsza jest ostatnią czy ostatnia pierwszą
-ks. Jan Twardowski