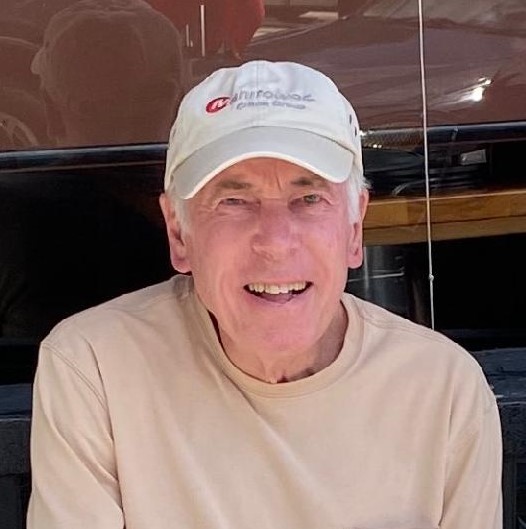 Scott Kohler
Published August 04,2023
Obituary's Biography:
Scott Kohler, age 76, passed away unexpectedly on August 1, 2023. He was born November 13, 1946 in Anna, IL, to Sam and Pauline (nee Fischer) Kohler. Scott graduated from Waukegan High School and soon after, proudly enlisted in the US Air Force and served in the Vietnam War. After working at Abbott Labs for 41 years, he retired in 2005. In the years to follow he enjoyed his hobbies and traveling with his wife, Ann. He had a lifelong interest in cars, retro rods, auto racing, and oldies music.
Scott is survived by his loving wife of 48 years, Ann; three children, Keri Kohler of Washington, DC; Bill (Kim) Kohler of Pleasant Prairie, WI; and Beth (James) Kohler Deadrick of Winthrop Harbor, IL; two grandchildren, Sam and Ella, and a third grandchild on the way; his brother Mike (Janis) Kohler of Bella Vista, AR; numerous brothers and sisters-in-law; many nieces, nephews,  family and friends. He was preceded in death by his parents, his parents-in-law, and infant daughter, Katie.  
A Funeral Mass will be held at St. Paul the Apostle Catholic Church, 6401 Gages Lake Road, Gurnee, IL 60031 on Tuesday, August 8, 2023 at 11:30am. A visitation will be held at the church beginning at 10am. Interment will follow at Ascension Catholic Cemetery.  Funeral arrangements were entrusted to Strang Funeral Chapel, 410 E. Belvidere Road, Grayslake, IL 60030. For more information, please call (847) 223-8122 or visit www.StrangFuneral.org.