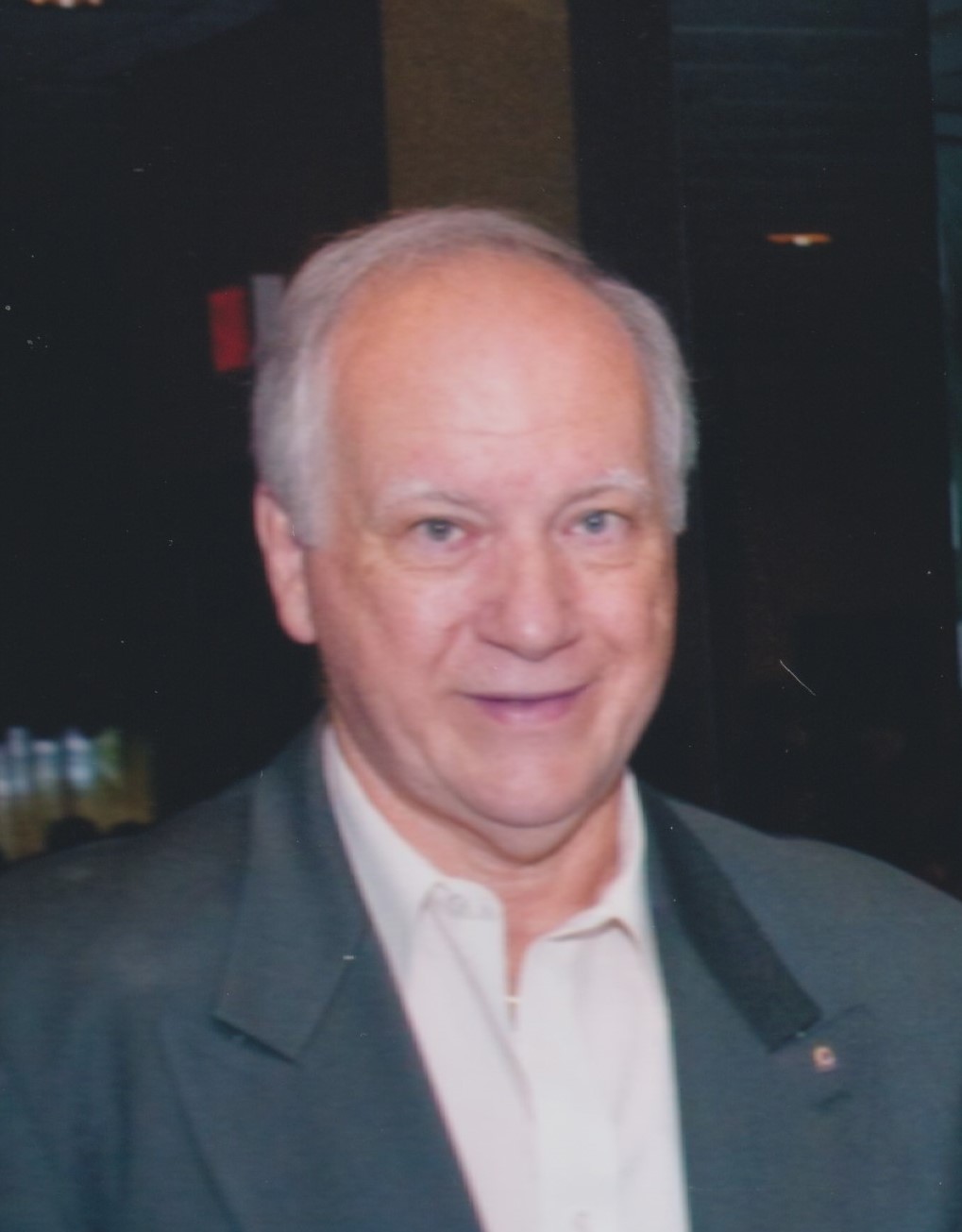 Victor Palazzolo
Published December 06,2021
Obituary's Biography:
Victor "Vic" Palazzolo, age 83, a longtime resident of Wildwood for 58 years, passed away on Saturday, December 4, 2021 at his home surrounded by his family following a 3-year battle with AML. He was born on June 15, 1938 in Chicago to Victor and Marie Palazzolo.
Vic graduated from Grayslake Community High School in 1958. He was involved in numerous school athletic activities. He developed a love for boating and waterskiing. He was often found on Round Lake or the Chain O'Lakes.
Vic met his wife Barbara "Barb" (nee Cwik) at a local dance and they were married in 1963. He held multiple jobs in order for Barb to stay home and raise their two children. These jobs included working for the US Post office (Grayslake), and was partner in a cleaning business for local Grayslake Businesses. He then began working as a bartender at the Country Squire Restaurant. In 1971 he was promoted to General Manager. In the late 1970's, he helped a few friends with managing their restaurants. Through networking, Vic accepted a position as a Human Resource Manager for Klein Tools in Skokie and then moved to Lincolnshire. While working at Klein Tools he still missed his love of the restaurant business, in the 1980's an opportunity arose to purchase the BL Plenty's Restaurant in Grayslake thus changing the name to Vic's BL Plenty's. Unfortunately, this became too much even with family assistance and sold the business in 1989. In 2010, Vic retired from Klein Tools after 33 years of service at the age of 71.
Even though Vic had a full plate, he still made time for leisure and time with his family. In the 1970's, he obtained his single engine Pilot's License and enjoyed the freedom that comes with this. Vic also took his family on many road trips to Florida, California and Northern Wisconsin. To celebrate their 50th wedding anniversary, they took their children's family on a trip of a lifetime to Walt Disney World!
Vic was a proud member of the Gagewood Lions Club for 45 years. He chaired many committees, events and held the position of President (1982-1983). The major fundraising events included the Candy Day and the Annual Christmas tree sales. He received the LIF (Lions of Illinois Foundation) award in 2001 and the Melvin Jones Fellowship award in 1995. Vic was also a member and chairman of the Warren Township Youth Committee from 1978 – 1983.
Upon retirement, Vic and Barb spent their time traveling across the US to visit family, friends and Casino's. They frequently visited their property in the Northwoods of Wisconsin but most of all enjoyed spending time with their Grandchildren.
Vic is survived by his children, Steven (Sue) Palazzolo of Gurnee and Anita (Will) Gregory of Sturgeon Bay, WI; he was a devoted Grandfather "Pop" to Nick, Miranda, Tim, and Julia; and his siblings, Rose Liles, Sue Wicinski, and Pixie Myers; many nieces, nephews and dear friends. He was preceded in death by his parents; his wife, Barbara; and his brothers, Jack Beeter, William Palazzolo, and Samuel Palazzolo.
For those who knew Vic, he was always Terrific!
Special thanks to his medical team and Journey Care Hospice for their compassionate care.
A funeral service will be held at Strang Funeral Chapel, 410 E Belvidere Road, Grayslake, IL 60030 on Sunday, December 12, 2021 at 6:00pm. A visitation will be held on Sunday at the funeral chapel from 3:00pm until the time of service. Interment will be held privately. In lieu of flowers, memorial contributions may be made to the Gagewood Lions Club or the American Cancer Society. For more information, please call (847)223-8122 or visit www.StrangFuneral.org.