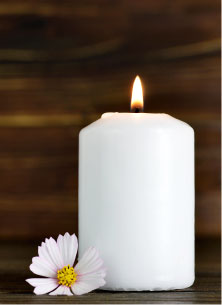 Russell Combs
Published December 06,2021
Obituary's Biography:
Russell Combs, age 76, a resident of Lake Villa, passed away on December 1 at Condell Hospital in Libertyville, IL. He was born on March 21, 1945 in Ottumwa, IA to Dr. Elmer and Ula Combs. Russell is survived by his son Alex (Kelley) Combs, his grandson Bennett Combs, his sister Cathy (Lynn O'Dell), in laws Peter and Peg Scurto, Jane Manarik and many nieces and nephews. He was preceded in death by his wife Maureen, son Stephen, father Elmer Combs, mother and stepfather Ula and Leonard Barringhaus, brother and sister-in-law Tom and Sharon Combs, brother Robert Barringhaus, "outlaws" Meredythe and Russell Scurto and brother-in-law Gerry Manarik.
Russell lived in Iowa and Virginia but spent most of his childhood in his mother's native Missouri after he lost his father at age 5. He spent his youth there eventually graduating from Central Methodist University.
He moved to Illinois and was a history teacher and basketball coach at Spaulding School in Waukegan, IL where he met Maureen Scurto, a new 6th grade teacher in September of 1970. They were engaged by December and married the following June 12, 1971. On teachers' salaries they wanted buy a home and start a family and Russ' ambition and determination toward that goal was incomparable. While working full-time as a teacher he worked at Carroll's menswear in Lakehurst, ABC Rental in Round Lake Beach and Lakes News Service in Grayslake. At times he worked up to 3 jobs at once, willing to do anything to secure his family's future and happiness. He was uncomplaining of the sacrifices he made and was always willing to help someone else before thinking of himself.
He eventually left education and enjoyed spending the rest of his career in banking until his retirement.
Russ was very civic minded and giving of his time to others in need. His first volunteer effort, in the 1960's and far before there was a broad awareness of the need, was with the Boy Scouts of America as troop leader for young boys with disabilities. He wanted to give these children the chance to experience nature and friendship while imparting the values of the organization. He was a past member of the Grayslake Jaycees and enjoyed participating in their philanthropy to the community. He was also honored to be a police commissioner for the Village of Round Lake Beach for many years. He most enjoyed spending several seasons as a coach for Avon Township Youth Baseball for his young sons.
His integrity and devotion to his loved ones defined him. He was always ready with a smile, a helping hand or sympathetic ear to anyone he encountered. No family party every really started until Russ was there. He was that important and that dear to those who knew him.
He was a long time member of St. Andrew's Church in Grayslake.
A visitation and funeral service is scheduled for Wednesday, December 8, 2021 from 10:00 a.m. until 12:00 p.m. with a funeral service commencing at 12:00 p.m. at Strang Funeral Chapel & Crematorium 410 E. Belvidere Rd. Grayslake, IL 60030. Interment will follow at Grant Cemetery in Ingleside, IL. For information, please call 847-223-8122 or visit www.strangfuneral.org.