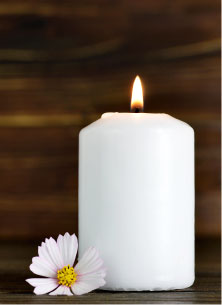 Trevor Michael Dertz
Published December 20,2018
Obituary's Biography:
Trevor Michael Dertz
1984-2018
"Of my friend, I can only say this: of all the souls I have encountered in my travels, his was the most human," – Captain Kirk's final message to Spock (Star Trek). On Saturday, December 15, 2018, Trevor M. Dertz died suddenly at the age of 34. Trevor was born on November 10, 1984 in Chicago, IL. The family moved to Grayslake, IL when Trevor was 8 years old. He graduated from Grayslake Community High School and Columbia College Chicago. Trevor had a brilliant mind and especially loved researching history, politics, computers, and music. If Trevor didn't know an answer (which was rare), he would intensely research until he could tell you everything about the topic from start to finish. He also loved caring for the family dog Kobi, video and computer games, Star Trek, cooking, craft beer, and spending time with his friends in Chicago. Trevor will always be loved and treasured by his mother Mary Dertz King (Don), sister Chelsea, grandfather Norman Dertz, and many dear aunts, uncles, cousins, extended family, and loving friends. Trevor is now reunited with his devoted father, Michael, who passed in 2004. The family will be having a small, private service. In lieu of flowers, please consider a donation to the Jed Foundation or any charity that supports mental health and/or suicide prevention. All arrangements were entrusted to Strang Funeral Chapel & Crematorium, 410 E. Belvidere Road, Grayslake, IL 60030. For information, please call 847-223-8122 or go to www.strangfuneral.org or visit our facebook page.