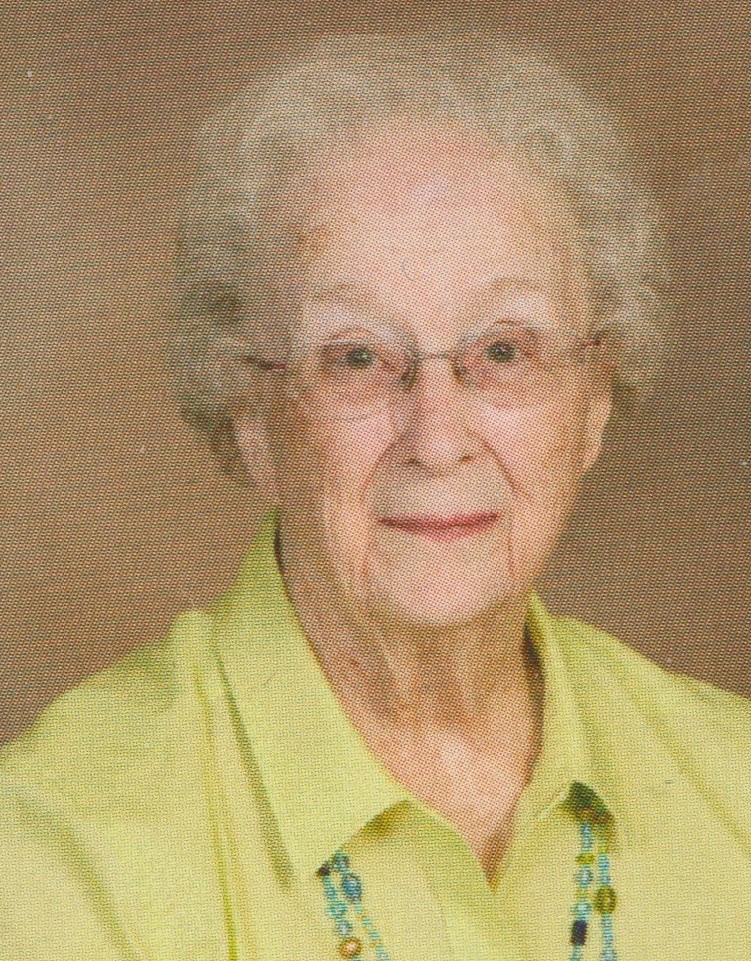 Priscilla J. Wackerlin
Published October 10,2023
Obituary's Biography:
Priscilla "Pat" Jean Wackerlin, 100, a resident of Grayslake, IL, passed away October 7, 2023 at Alto Grayslake. She was born March 6, 1923 in Kane, PA to Thomas and Dorothy Ryan.
Pat married Harry H. Wackerlin at the Nebo Lutheran Church in Chicago on October 9, 1943. Pat and Harry lived in an apartment in Chicago after they married and she worked in the travel industry. In 1970 they moved to Grayslake after Harry's dad passed away to give care to his mom.
Pat was involved with the United Protestant Church in the Women's Christian Fellowship and served as its President in 1979-1981. She was the past President of the Grayslake Garden Club and a member of the Grayslake Historical Society. Pat loved to read, had a terrific sense of humor and a very kind heart. She read the newspaper everyday and many mystery books. She was very active in the bible study classes at church.
Pat is survived by her daughter-in-law Elizabeth O'Connor, her grandchildren David (Sarah) Wackerlin, Jessica (Ryan) Erola, and Elise (Jon) Dennis, and her great-grandchildren Campbell Wackerlin, Eden Wackerlin, Rebecca Erola, Noelle Dennis, Ethan Dennis, and Graham Dennis, and her many nieces, nephews, great-nieces and great-nephews.  She was preceded in death by her parents, her husband Harry Wackerlin, her son Richard Wackerlin, her sister Grace Jacobson, and her step-father Lance Thompson.
A memorial visitation and service will be held on Saturday, October 14, 2023 at the United Protestant Church 54 S. Whitney St. Grayslake, IL 60030 from 10:00am until 11:00am with the memorial service commencing at 11:00am. In lieu of flowers, donation may be made to the church. All funeral arrangements were entrusted to Strang Funeral Chapel & Crematorium 410 E. Belvidere Rd. Grayslake, IL 60030. For more information, please log onto www.strangfuneral.org or contact (847)223-8122.