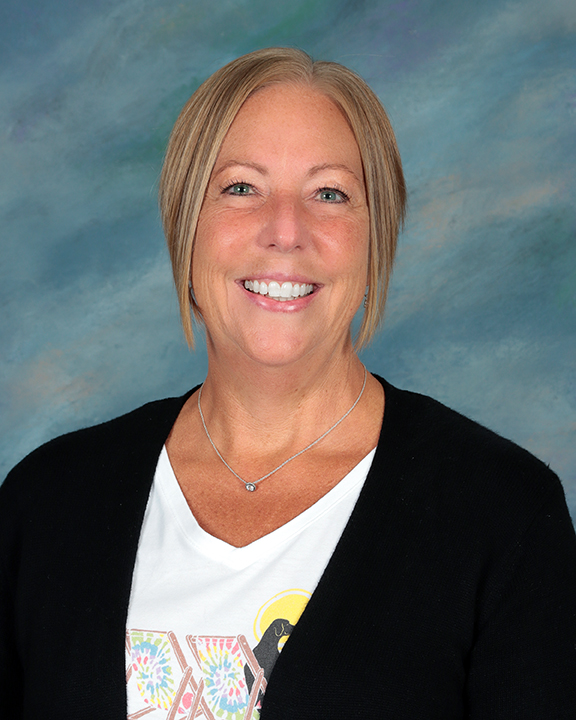 Laura Lynn Bertermann
Published October 10,2023
Obituary's Biography:
Laura Lynn Bertermann, age 56, a resident of Grayslake, IL, passed away on October 7, 2023 at Northwestern Hospital in Chicago. She was born on February 20, 1967 in Chicago to Jim and Paula (nee Gemskie) Cogar.
Laura graduated from Wheeling High School in 1985. After high school, she attended Harper College for 1 year. At Harper College, Laura met the love of her life, Dan Bertermann, the first week of school. They were both Music Majors at the time. The two dated freshman year and continued while she took a semester off to work and then transferred to Illinois State University, receiving Bachelor's degrees in Biology and Secondary Education. In 1989, Dan transferred to Illinois State University (in part to be with Laura), and the two were in the "Big Red Marching Machine" together. She graduated in 1991 and began working at Woodland Middle School. The next year, Laura started at Libertyville High School where she was a freshman biology teacher. Additionally, she was the head girls bowling coach, worked with Science Olympiad, and helped start the Interdisciplinary Team. After dating for 7 years, Laura and Dan got married on August 9th, 1992 and were married for 31 years. While working at Woodland, Laura also started working with the Grant Community High School marching band until their director moved to Rolling Meadows High School, where she worked with that marching band until 2013.
Laura graduated with a Master's degree in Curriculum and Instruction in 1995 from National Louis University. In December 1995, Laura and Dan welcomed their first daughter, Madeline. Three and a half years later, they welcomed their second daughter, Payton. In fall 1999, Laura began teaching biology at Vernon Hills High School. She was the head girls bowling coach and worked with the student council. Laura went back to school to get another master's degree and graduated in 2005 with a Master of Arts in Educational Leadership from Northeastern Illinois University. In 2006, Laura began working as the Science Department Chair at Antioch Community High School. She was the head girls bowling coach and worked with the marching band. In fall 2008, Laura began working at Grayslake North High School as the Science Department Chair. Laura started the girls bowling program at Grayslake North. Additionally, she began working with the young marching band program. In 2010, she also took on the title of CTE (Career Technology Education) Department Chair on top of being the Science Department Chair. In recent years, she started a kindness and positivity movement at Grayslake North to encourage everyone to be the best version of themselves. Laura continued with her endeavors at Grayslake North until she was diagnosed with Acute Myeloid Leukemia in August 2022. In December 2022, she underwent a stem cell transplant in the hopes of making a full recovery.
Laura was a strong, caring, honest, intelligent, and dedicated woman. She was passionate and would do anything for anyone. She was a mother figure and safe space to many, often considered a "momma bear" to protect and support those she loved. If you ran into Laura, you could bet that she would have a diet coke in hand and flip flops on her feet. Laura loved the sun and took any opportunity she had to lay by the pool or on the beach. She loved to travel and was always planning the next trip. Laura was a "go-getter" and you could always rely on her to help you or to get something done. She was a leader, not because of a title, but because she ruthlessly empowered others. She was an avid Green Bay Packers fan ever since her and Dan got married. Over the course of their marriage, Dan and Laura had three black labs; Packer, Reggie and Lambeau. Over her 31 years in education, Laura taught thousands of students and made an impact on even more people in all walks of her life. She will be greatly missed and her legacy will not be forgotten.
Laura is survived by her husband, Dan, of 31 years whom he married on August 9, 1992 in Arlington Heights; her children, Madi (Mike) Hebert of Chandler, Arizona and Payton of Chicago; her parents, Jim and Paula Cogar of Ingleside, her sister, Jennelle (Pat) O'Rilley of Huntley; and her loving black lab, Lambeau.
The visitation will be Thursday, October 12th from 2pm until 7pm followed immediately by the funeral service at 7pm. Both will be at Faith Evangelical Lutheran Church, 24300 W Grass Lake Rd, Antioch, IL 60002.
Laura was passionate about the following activities in District 127 and Grayslake North High School. In memory of Laura, the family is asking for donations to causes that were near & dear to her heart. Your donation will go toward the following activity accounts for students to continue to grow their love for these areas as well. Lake County STEM for Girls, Girls Bowling, and Marching Band
https://www.myschoolbucks.com/ver2/stores/catalog/getproduct?requestAction=ViewAll&clientKey=ZZHMJEKEOA04F6D&productGroupKey=&view=&productKey=ZZ60K250672PQO4&isStorePreview=
All funeral arrangements were entrusted to Strang Funeral Chapel & Crematorium 410 E. Belvidere Rd. Grayslake, IL 60030. For more information please log onto www.strangfuneral.org or contact (847)223-8122.
To view the slideshow click here: https://www.tributeslides.com/tributes/show/YL2BMN3SDMZ2QYC5