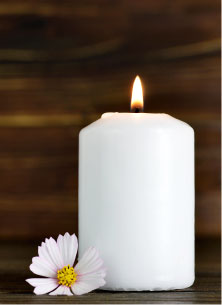 Mark E. Hopper
Published October 13,2023
Obituary's Biography:
Mark Edward Hopper departed this life on Thursday, October 5, 2023 at the age of 64. Mark was born June 20, 1959 in Chicago to the union of Lorraine (nee Nizzi) Hopper and the late Edward Hopper.
Mark grew up living with three siblings, Edward, Steven, and Mary. Mark grew up in a very close knit family filled with love, joy, and lots of laughter. Mark and his brothers loved hanging out with one another. Growing up, Mark and his brother enjoyed playing hockey together. He attended grade school at Our Lady of the Angels and Nathaniel Middle School in Oak Park. He later attended Oak Park River Forest High School.
Mark was always on the go, he liked adventure so he decided to enlist in the U.S Army after high school. He knew he would be able to travel the world. Mark was a SP4 with the 291st MP Co.; while there he loved working with the K-9 unit and took his duties very seriously. Mark served six years in the US Army before returning home to Chicago.
Mark loved his mother so dearly and was humble and willing to lend a hand to any and everyone. He had a smile and personality that would light up any room. He enjoyed cooking, reading books, and bowling. Mark drove a school bus for 16 years (Lakeside) where he met his loving wife, Beatrice and married her in July of 2021. Mark was a loving, wonderful, and thoughtful husband to Bea, he provided her with any and everything she desired. Mark loved his family.
Mark leaves behind his family to love and cherish; his loving wife, Beatrice; his mother, Lorraine; his brothers, Edward, and Steve; his sister, Mary (Jim) Bloniarz; his step-children, Tiara Shulman, Iniki Davis, and Anthony Morgan; his step-grandchildren, Isaiah, Serenity, Jaylynn, and Jayden; and a host of nieces, nephew, cousins, and friends.
A visitation and funeral service will be held at Strang Funeral Chapel, 410 E Belvidere Road, Grayslake, IL 60030 on Sunday, October 15, 2023 from 2:00pm until 6:00pm, with a funeral service commencing at 5:30pm. Interment will be held privately.  For more information, please call (847)223-8122 or visit www.StrangFuneral.org. 
To view slideshow click here: https://www.tributeslides.com/tributes/show/BQF344X2Z38LSRPY