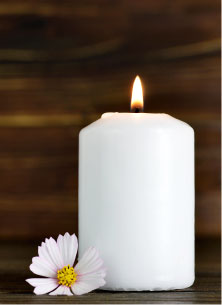 Patricia Kangas
Published March 16,2018
Obituary's Biography:
Patricia Kangas, age 69, of Grayslake passed away Friday, March 9, 2018 in Highland Park. She was born on January 8,1949 in Chicago. Pat was a member of St. Gilbert Catholic Church. She worked as a clerk of the court in the Lake County Juvenile Facility.
Pat is survived by her sister, Barbara Iwanski; many nieces and nephews; and two best friends, Carrie McMahon and Debbie Allen, and loving friend and cousin Karen Ryberg. She was preceded in death by her father, Sydney Olsen; mother, Pearl Olsen; sister, Marlene Mauritz; and her niece, Jennifer Farrell.
A memorial service will be held at a later date.
All arrangements were entrusted to Strang Funeral Chapel & Crematorium, 410 East Belvidere Road, Grayslake, IL 60030. For information, please call 847-223-8122 or go to www.strangfuneral.org.