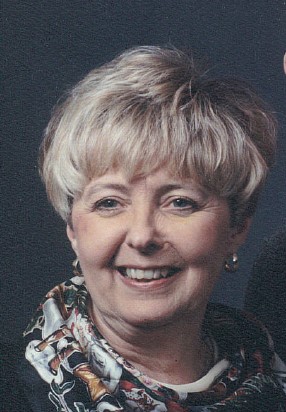 Lynne K. Fuller
Published July 18,2023
Obituary's Biography:
Lynne Kaye Fuller, 83, of Round Lake, IL, and former longtime resident of Columbus, WI, passed away peacefully on Monday, July 17, 2023, surrounded by the comforting love of her family. Born September 10, 1939, in New Sharon, IA, Lynne was the oldest of Ken and Joyce Newport's five children. She married a self-described "lucky Iowa farm boy", named Charles Lee Fuller, on June 14, 1958, and they remained together, devotedly lovestruck, until Charlie's passing in July of 2018. Together, they enjoyed their years as small-town grocers with Super-Valu and Piggly Wiggly. Charles and Lynne were blessed with many life-long friendships that were dear to them and their family. Lynne was a devoted wife, daughter, sister, mother, grandmother, great-grandmother, and friend, and she filled her spirit with selfless care and prayer for her loved ones. She was an iron-strong anchor in the form of a gentle rose. Lynne reveled in the joys of her generations of offspring. For many years Lynne sang soprano in the United Methodist Church Choir, singing every Sunday. She loved her piano, she loved to sing, and she loved her hours-long calls with her sister, Marcia. Though we are comforted that her reunion with Charles must be glorious, Lynne will be missed forever.
Lynne is survived by her children, Lori June (Tom) Fuller Ehrke, Brad Fuller, Kirsten Anne (Steven) Fuller Kaufmann, and Jamison Brooks (Denise) Fuller; her grandchildren, Drennan Charles, Molly Jean, Zachariah Louis, Anna Lynne, Tessa Pratt, Kaitlyn Joy, Mitchell Lee; her great grandchildren, Lauryn, Grayson, Deacon, Benjamin, Jocelyn, Tyler, Alexa, Amelia, Ben, and Austin; and her siblings, Marcia Short and Greg Newport. She was preceded in death by her beloved husband, Charles; her parents, Kenneth & Joyce; brother, Blair Newport; Sister, Rachel Stout; Granddaughter, Samantha Kaye; and many adored In-Laws and friends.
A visitation and funeral service will be held at United Protestant Church, 54 S Whitney St, Grayslake, IL 60030 on Friday, July 21, 2023 from 11:00am until 12:00pm, with the funeral service beginning at 12:00pm. Interment will be held at Jackson Township Cemetery in Owasa, Iowa on Saturday, July 22, 2023 at 11:00am. All funeral arrangements were entrusted to Strang Funeral Chapel, 410 E Belvidere Road, Grayslake, IL 60030. For more information, please call (847)223-8122 or visit www.StrangFuneral.org.