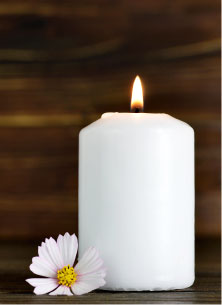 Joshua Armstrong
Published July 16,2023
Obituary's Biography:
Joshua Armstrong, of Round Lake Park, was a wonder both on and off the stage. His kind deposition and empathy earned him the nickname "Joshabear," calling to mind a large teddy bear. He used that empathy to teach young children. An early childhood educator by trade and a nurturer by nature. Josh has been a bright spot to any child or family that he came into contact with. While on his free time he was most commonly found at PM&L, he blessed the stage all over Lake County and Southern Wisconsin.
His stubbornness had convinced his friends and family that he'd be a fixture in their lives for years to come. The Playwright had different plans. A heart attack claimed Josh on July 10th, 2023.
Josh's hobbies included reading, playing multiple types of tabletop games, and caring for Cypress, his pet corn snake. And, of course, he shared as many of those experiences with others as he could. He is survived by his wife, Carrie, his parents, John and Ruth Armstrong, Inlaws, Robert and Cheri Florczyk, his brothers, Adam [Katie Lynn] and Isaac [Katie Rose], sister inlaws Niki and Meghan Florczyk.
A visitation will be from 4pm to 8pm Friday, July, 2023 and a memorial service will be held at 1pm, Saturday, July 15, 2023, both held at 750 Highview Dr, Antioch, IL 60002. In lieu of flowers, please donate to Carrie to help defray the funeral costs and unexpected expenses/loss of income. Zelle 8473476657