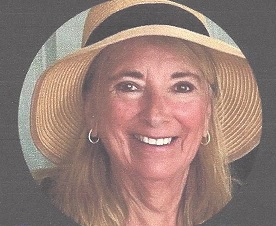 Julianne Groh
Published July 14,2023
Obituary's Biography:
Groh, Julianne (nee: Manacek), age 73, of Fox Lake, Il, entered eternal rest on June 23, 2023. Born August 14th, Beloved Daughter of the late Edward and Mildred Manacek. She grew up in Chicago, graduated from Stout State University, WI with a degree in education. She taught for many years in the Lake County Area. A loving Mother to Christopher Groh, Sara Thomas (nee:Groh), Mother-in-Law (Nathan), Grandma (Gigi) to Marlowe, Piper, and Kingston, Sister to (Edward & Marianne), Sister-in-Law (Gayle & Andy), Aunt (Matt, Mitch, Eric, Tracey & Eric), close Friend to (Karimi, Rachael, Sirze, Leo, and Romiro), and a Friend to many.
A Celebration of Life on Sunday, August 13th at "The Shores of Turtle Creek" 7908 Winn Road Spring Grove, IL from 1:00pm until 5pm. In lieu of flowers, please consider a donation to "Hop on a Cure Foundation, Inc." for ALS. All arrangements were entrusted to Strang Funeral Chapel, 410 E. Belvidere Road, Grayslake, IL 60030. For more information, please call (847)223-8122 or visit www.StrangFuneral.org.