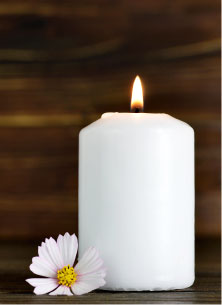 Daniel M. Bochicchio
Published July 14,2023
Obituary's Biography:
Daniel M. Bochicchio Jr., 64, a resident of Grayslake, IL, passed away July 11, 2023 at his home. He was born on October 24, 1958 in Port Chester, NY to Daniel Sr. and Sue Calabrese Bochicchio.
Daniel was retired from General Foods, Phillip Morris, and Kraft Foods after 30 years, having worked his way up from the mail room to a National Sales Representative. He enjoyed golfing, bowling, dancing, gambling, and hosting a radio show with his friends Tajuana Sharkey aka TJ and John J Cornelius Frazier, on the "Old School Throwbacks" that broadcasts during the weekend on WLCB 101.5.
Daniel is survived by his wife of 40 years, Janina Bochicchio, his children Serena (Kevin) Skakel, Fallon (Justin Lorenzen) Bochicchio, Kirsten (Zach Muehlfelt) Bochicchio, and Daniel (Shelly Williams) Bochicchio, his grandchildren Brendin, Aiden, Nathan, Avalyn, Greysun, Lillian, and Violet, his sister-in-law Kathleen "Kem" Ellen Bochicchio, and his nieces Kerry Bochicchio, Daniele (Mike) Marcone, and Caitlin (Tim) Casscles. He was preceded in death by his parents and his brother Rocco Bochicchio.
A visitation is scheduled for Saturday July 22, 2023 from 4:00pm until 8:00pm and Sunday, July 23, 2023 from 2:00pm until 6:00pm at Strang Funeral Chapel, 410 E. Belvidere Road, Grayslake, IL 60030.  A funeral mass is scheduled for Monday, July 24, 2023 at St. Paul the Apostle 6401 Gages Lake Rd. Gurnee, IL 60031 at 10:00am with a visitation at the church from 9:00am until the time of the mass.  Interment will follow at Highland Memorial Park in Libertyville, IL.  Memorial contributions may be made to the St. Jude Children's Hospital. For more information, please call (847)223-8122 or visit www.StrangFuneral.org. 
To view slideshow click here: https://www.tributeslides.com/tributes/show/CTT97Y56KQT7MP8Z