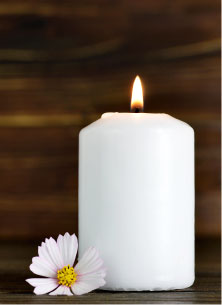 Hassan M. Saleh
Published June 11,2021
Obituary's Biography:
Hassan M. Saleh, 85, a resident of Grayslake, IL, passed away June 9, 2021 at Manorcare at Libertyville in Libertyville, IL. He was born October 16, 1935 in the Gaza Strip to Fatima and Abu Hassan Saleh. Hassan emigrated from Palestine in the early 1960's and married the love of his life Lily. He was a resourceful husband and father. Hassan is survived by his wife of 59 years, Lily, whom he wed on October 10, 1962, his children Nayel (Donna) Saleh of Johnsburg, IL, Rayed (Mark) Saleh of Evanston, IL and Sayed Saleh of Grayslake, IL, and his siblings Adel Rahiam of Warren, MI, Hasan Saleh of Sterling Heights, MI, and Solomon Saleh of Cairo, Egypt
All services were privately held and entrusted to Strang Funeral Chapel, 410 E. Belvidere Road, Grayslake, IL. In lieu of flowers, donations may be made to the National Kidney Foundation www.kidney.org. For more information please contact (847)223-8122 or log onto www.strangfuneral.org.