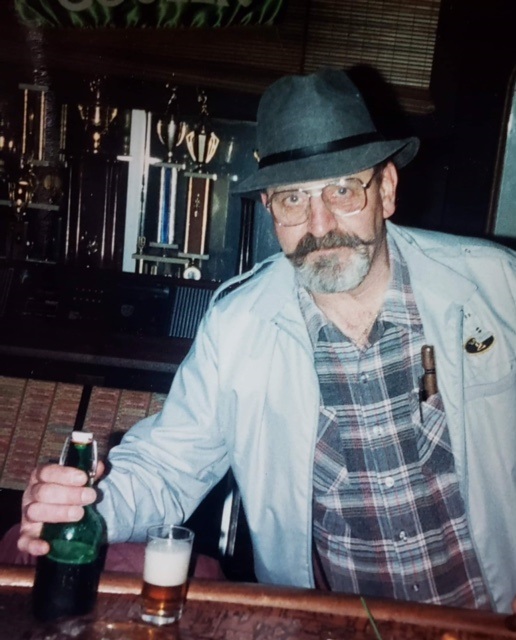 Werner E. Wegener
Published June 10,2021
Obituary's Biography:
Werner Ernst Wegener, 88, of Tucson, AZ passed away on April 28, 2021. He was born on November 25, 1932 in Hamburg, Germany to Frieda (nee Schuster) and Emil Wegener. Werner's father and grandfather were salt seaman and this lead to his love for the ocean. He apprenticed in Hamburg as a marine engineer and sailed all over the world and saw many countries on cargo ships. He immigrated to the United States in 1963 and received his citizenship and joined the Merchant Marines as an Engineer. He worked for Bethlehem Steel and worked his way up to Chief Engineer on the MV Stewart J. Court. In retirement, he bought a sailboat that he kept in Jekyll Island in Georgia. Werner lived in Wildwood, IL, Georgia, Wisconsin and eventually settled in Tucson, AZ.
Werner is survived by his daughter, Gisela (Michael) Matelski of Wildwood; his stepchildren, Dean Sheridan and Rene (William) Ganger, Jr.; his grandchildren, Derek (Sydney) Matelski, Ashley Matelski, Samantha Matelski, Zachary Matelski and Jesse Matelski; his step grandchildren, Christopher Sheridan, Ashley Sheridan, Matthew Sheridan, Sarah Sheridan and Amber Ganger; his great grandchildren, Jackson Matelski, Charlotte Matelski and Lincoln Matelski. He was preceded in death by his first wife, Erika (nee Klatt) Wegener; his second wife, Monika (nee Thanheiser) Wegener; his son, Götz "Gus" Wegener; and his parents.
A Celebration of Life will be held on Saturday, June 26, 2021 at 2:00 p.m. at Oasis Church, 8961 E Tanque Verde Road, Tucson, AZ 85749. In lieu of flowers, memorial donations may be made to the Oasis Church, 8961 E Tanque Verde Road, Tucson, AZ 85749 or the American Cancer Society.