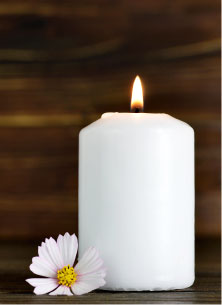 Charles "Chuck" F. Spangenberg
Published May 13,2021
Obituary's Biography:
Charles "Chuck" F. Spangenberg, 74, of Wildwood, Illinois, passed away on May 10, 2021 at Northwestern Memorial Hospital in Chicago after battling a long illness. He was born in Evanston, to Gilmore and Augustine Spangenberg on January 11, 1947. He graduated from Grayslake High School in 1965 and then from DeVry Technical Institute before serving in the U.S. Army. Chuck was a veteran of the Vietnam War and was awarded the National Defense Service Medal, Vietnam Service Medal, and Vietnam Campaign Medal. He married Margaret "Peggy" Schwalbach in 1971. Chuck enjoyed many outdoor activities throughout his life including sailing, snowmobiling, skiing, hunting, boating, and teaching his grandchildren to fish at his cabin in Lake Tomahawk. He always had a project brewing in his mind and several in the works. For all who knew him, Chuck was an avid conversationalist. He enjoyed meeting new people and traveling – both of which served him well in his career in sales in the printing industry.
Chuck is survived by his wife of 50 years, Peggy, his sister, Dorothy Aber, his children Michelle (Steve) Bratzke, Dan, and Robin (Carl) Wilson. He is also survived by his seven grandchildren, Jordan, Samara, Reese, Logan, Rory, Remy and Theo, nieces and nephews, and his life-long best friend, Howard Siedlecki. He was preceded in death by his parents and siblings, Richard (Jean) Spangenberg, Marie Spangenberg, and Elaine Ehnert.
Memorial contributions may be given to the Leukemia and Lymphoma Society or the Captain James Lovell Federal Health Center. His family wishes to extend sincere thanks to Dr. Frankfurt and the doctors and nursing staff at Northwestern Prentice Hospital. A visitation, followed by a brief service, will be held on Monday, May 17, 2021from 12:00-1:30 p.m. at Strang Funeral Chapel, 410 E. Belvidere Road, Grayslake, Illinois. Interment will follow at Highland Memorial Park in Libertyville. For more information, please call (847) 223-8122 or visit www.StrangFuneral.org.