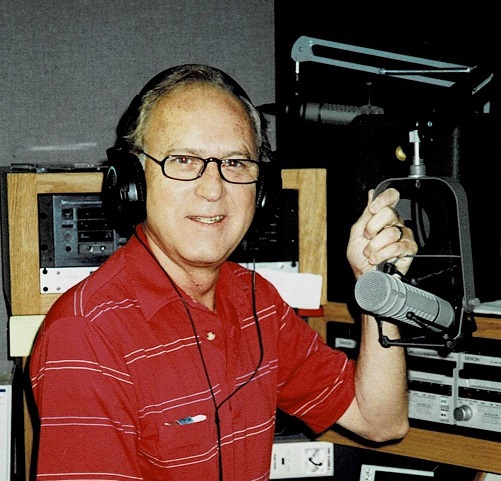 Ronald G. Baxley
Published May 13,2021
Obituary's Biography:
Ronald G. Baxley was born in Plant City, Florida in 1932 to Dewey and Ollie Baxley and passed away at home in Grayslake, Illinois on May 10, 2021. He leaves behind his wife, Chorine, his sons Daniel Baxley and Andrew (Fiona) Baxley, his daughter Valerie (Eric) Powley, his grandchildren Braden, Kristen, Joe, Haley, Meghan, Jason and Matthew and great grandchildren Echo, Cooper, LeeRoy, Aurora and Maisley. He was preceded in death by his wife of 38 years, Sandra, his parents, and many dear friends.
Ron went to the University of Florida and was a lifelong Gator fan. He served in Army Intelligence as a Cryptographer in Naples, Italy and was honorably discharged in 1956. Early in his radio broadcasting career, Ron was DJ "Mack Sanders," a radio broadcaster with his own fan club who also held "record hops" for teenagers in many southern states including TX, LA, AL, GA and FL. Ron loved working in radio as a broadcaster, music director and station manager for many different radio stations in several states and also did play by play for the Atlanta Hawks basketball team and the Northwestern University Football team in Chicago. Eventually, Ron and his family moved to Illinois where the Satellite Music Network hired him as their "morning man" and he was heard on radio stations across the U.S. on the "Stardust" music format. That job moved him to Texas in 1990, and he continued working mornings as the network was bought by ABC and then Disney. While at ABC Radio he was able to take many great trips, including broadcasting live from Hollywood Studios at Walt Disney World and taking several cruises with his listeners. Ron retired in June of 1998 and spent his days fishing, cheering for (or cursing at) the Gators, traveling and spending time with family and friends. Ron moved back to Illinois to be closer to family, settling in Grayslake with Chorine.
Ron's memorial visitation will be held at Strang Funeral Chapel, 410 E. Belvidere Road, Grayslake, IL on Saturday, June 5, 2021 from 1:00 to 5:00 pm. In lieu of flowers, donations may be made to Elderwerks (Checks to 251 E. Northwest Hwy, Palatine, IL 60067; online at www.elderwerks.org). Elderwerks is a fee-free not-for-profit organization helping families to find assisted living or any type of senior housing or elder care solutions. They helped our family sort through all of the options for Ron and recommended Transitions Hospice to us who treated our dad with excellent care, dignity and compassion. We are so happy to provide donations to Elderwerks so they can continue their amazing work to support families when they need it most.