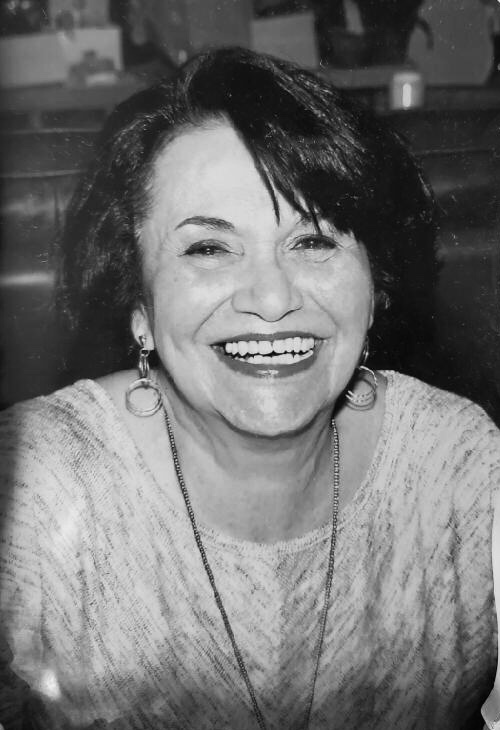 Carol Ann Servis
Published August 26,2021
Obituary's Biography:
Carol Ann Servis
May 3, 1941 – August 24, 2021
Our beloved mother, Carol Servis, passed away August 24, 2021 at her home in Gurnee IL, surrounded by family and friends. Carol is survived by her loving husband James Servis, daughters Julie Scull (Jeff Goelz), Lana Kinberg (Guy Kinberg), son Phil Apostle, and step children James Servis Jr., (Chris Servis) and Rhonda Tessin.
Carol is loved and cherished by her grandchildren, Monty Apostle, Clayton Apostle, Savannah Apostle, Coltrane Apostle, Joey Tessin (Katie Bennett), Kaitlyn Larson and Bella Tessin. She is blessed with two great grandchildren, Lincoln Tessin and Quinn Tessin.
She also leaves behind her sister Diana Depree (the late Jay Depree) and many nieces and nephews, including Ralph Menotti (Laura Menotti), Lisa Menotti, Laura "apple face" Pollachioli, Susan McClain (Brett McClain), Joel Henderson (Marcia Henderson), and cousins Rose Klemmer, Mel Doerr (Gary Haverkamp), Mary Bursich, and many more.
Our mother was one-of-a-kind. Unique in every way imaginable and her passing leaves an enormous gap in our family. With the passing of her sister Marianne Menotti, Carol graciously became the Matriarch and glue for this group. She was proud of her family and each held a special place in her heart. She would tell stories of events in her life and with each memory, you could hear and feel the joy, pride, humor and love for those she shared her life.
In her younger years, she attended beauty school and became a professional hair stylist working alongside her then husband, and our father, Peter Apostle, at Peter's Den, the shop they opened in Deerfield IL. She later opened her own salon, Max Capelli in Northbrook, prior to successful careers in Real Estate and Insurance. Mom also talked about her days in retail sales at Neiman Marcus where she was moving her way up to management. We think this is where her love for shopping and signature style began. And, of course, we will never forget her start up company, Carol Ann's Ridiculously Delicious Toffee – her own recipe that no one, despite years of trying – could ever duplicate.
Our mother loved to have fun. She enjoyed camping, fishing, tennis, singing, dancing, laughing, shopping and spending time with her family. She, along with Jim, Julie, Mel, Marianne and Lisa joined the Not-So-Serious bowling league and tore up the lanes every Monday night. She was never at a loss for her voice when singing along to Jim and Phil playing guitar, which was her most precious pastime.
She enjoyed planning family trips, and each Christmas we were met with a new adventure. Even her wedding to Jim was a special event, including everyone dressing in Period clothing. She was forever building family memories.
Carol will be missed, and as each day passes, we are filled with more warm memories. She was supported and loved by so many, and that has continued on for us as we further prepare to say our final farewell to our beautiful and adored mother. She lived the way she wanted to live her life and this lesson we will hold close to our hearts and promise to do the same through the remaining of ours.
"And in the end, it's not the years in a life. It's the life in the years" -Abraham Lincoln
Our mother has requested no formal services, aside from a celebration of life to be held November 14 at the Heather Ridge Golf Club for family and friends. More information to follow. All funeral arrangements were entrusted to Strang Funeral Chapel & Crematorium 410 E. Belvidere Rd. Grayslake, IL 60030. For more information please log onto www.strangfuneral.org or contact (847)223-8122.