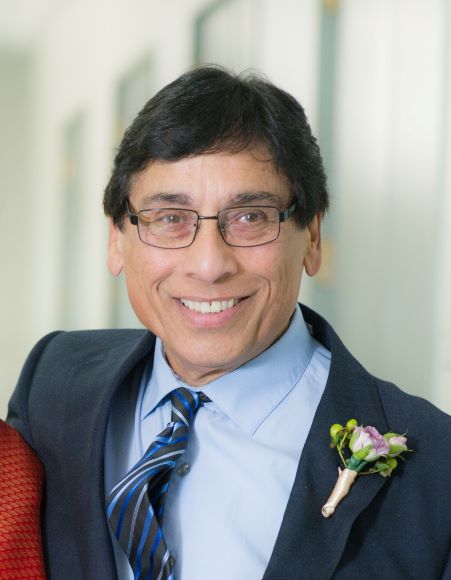 Tajinder Singh Kalsi
Published August 16,2022
Obituary's Biography:
Tajinder Singh Kalsi, 77, resident of Grayslake IL, passed away August 12, 2022 at Advocate Condell in Libertyville IL. He was born January 20, 1945 in India.
An unshakeable optimist, Taj always maintained a positive outlook on life and found joy in each and every day. A devoted husband, father, grandfather, brother, and friend, Taj loved life and was admired for his outgoing and convivial nature.
Taj was born in India to loving parents and grew to be a good-natured, precocious, and mischievous boy. He enjoyed a deep bond with his four siblings that remained strong throughout his life. Driven by an adventurous spirit, Taj immigrated to the United Kingdom and then to the U.S. in his early adulthood. His journey required hard work, courage, and determination, yet he was always quick to laugh off adversity and never took life too seriously.
Taj attended DAV college in India and Nottingham College and Cardiff University in the UK. In the U.S., Taj studied at the University of Alabama, where he developed a love of American football, and at Eastern Michigan University, where he earned his MBA and met his wife of 42 years, Sabrina.
A perpetual student, Taj remained ever-curious about a multitude of subjects and always looked to the future with hope and excitement. Throughout his life, Taj kept apprised of every new trend and technology with great enthusiasm and never stopped wanting to learn.
After a successful career in pharmaceutical sales, Taj eschewed retirement and instead became a business owner, managing several properties and operating MRI centers. Taj was always excited for what was next and was never content to slow down.
Taj took joy in many things in life. A man of impeccable style, he loved parties and entertaining and being surrounded by loved ones. He was known for his elaborate annual Diwali party and delighted in song and dance. An affable and easy-going man, he always wore a smile and drew people to him. In addition to his gregarious side, he had a rich inner life, writing poetry and maintaining a daily meditation practice for many years.
Taj was well-loved by the many lives he touched. He loved his family deeply and nurtured his friendships for life.
Taj is survived by his wife of 42 years, Sabrina, whom he married on February 14, 1981, in Ann Arbor, MI, his children Angela, Chicago, Harnish (Laleh), Australia, Inderjit (Ishwinder), UK,
his grandchildren, Tania, Australia, Leo, Australia, Kiranjot, UK, Agamjot, UK, and his siblings, Kanwaljit (Ranjit), UK, Nirmaljit (Kulwant) India, Paramjit (Parminder), UK, and Jaswinder (Abtar), UK.
He was preceded in death by his parents Mohindera and Balbir.
A visitation and cremation service will be held on Sunday August 21st 11am-3pm at Strang Funeral Chapel, 410 E Belvidere Road, Grayslake IL 60030.
A memorial service will continue on Sunday August 21st 4pm at Sikh Religious Society – Palatine Gurdwara, 1280 Winnetka St., Palatine IL 60067
In lieu of flowers donations may be made to American Stroke Assocation https://www.stroke.org/?form=FUNCNKRYYTR.
Please add at the end that those who cannot attend in person will be able to participate virtually at the following link: https://columbiauniversity.zoom.us/j/4479008537
https://www.tributeslides.com/tributes/show/8298MMLZMSDW5L3X