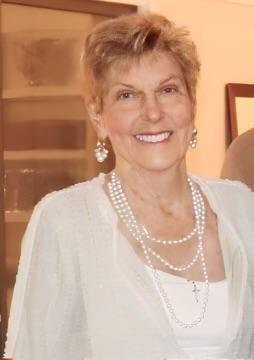 Shirley A. Christian
Published October 04,2023
Obituary's Biography:
Shirley A. Christian, 86, a resident of Grayslake, IL, passed away peacefully October 2, 2023 at her home. She was born July 11, 1937 in Wisconsin Rapids, WI to Donald and Rosella Oilschlager.
Teaching elementary school was Shirley's passion, she retired after 37 years at Grayslake School District 46. She served on the Board of Education at Grayslake High School District 127, the Grayslake Police Commission, the Executive Board of the Illinois Fire and Police Commissioners Association and Board of Directors for the Carrillon North Homeowners Association. Shirley was a member of the P.E.O. Sisterhood of Antioch, Exchange Club of Grayslake, Grayslake Lions Club, WINGS – Women Interested in Government and the Lake County Women's Coalition. Shirley was active in the Shepherd of the Lakes Lutheran Church in Grayslake serving on many committees, the Church Council and Chair of the 50th Anniversary Celebration in 2012.
Shirley is survived by her children Karen (Kirk) Christian-Smith of Round Lake Beach, John (Trisha) Christian of Barrington Hills, and Patricia Byers of Fort Lauderdale, FL, her grandchildren Lucas Christian, Benjamin Smith, Alec Christian, Molly Smith, Michael (Lisa) Lessard, and Joshua (Freddie) Johnson, her brothers Bob (Barb) Oilschlager and Ed (Denise) Oilschlager, and her sister-in-law Pat Oilschlager. She was preceded in death by her parents, her husband of 45 years, Russell Christian, her brother Jim Oilschlager, and her grandchild Grant Christian.
A visitation is scheduled for Friday, October 6, 2023 at Strang Funeral Chapel, 410 E. Belvidere Road, Grayslake, IL 60030 from 4:00pm until 8:00pm. The funeral service is scheduled for Saturday, October 7, 2023 at Shepherd of the Lakes Lutheran Church 285 Washington Street Grayslake, IL 60030 at 10:30am visitation, 11:00am service. Interment will be held privately. Memorials may be made to the Grayslake Fire District. For more information, please call (847)223-8122 or visit www.StrangFuneral.org.