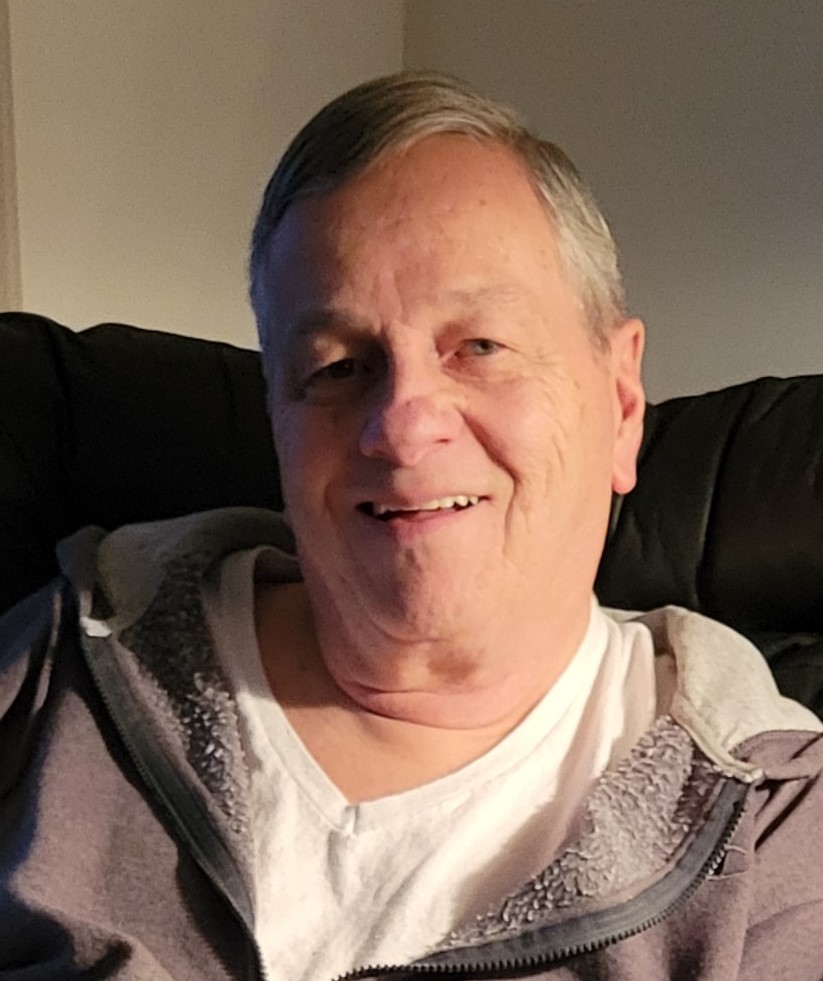 Robert M. Walton
Published September 07,2022
Obituary's Biography:
Robert M. Walton, a resident of Grayslake, passed away on September 5, 2022. Bob was the beloved husband of Jacqueline and the loving father of Christopher (Lauren). He was preceded in death by his parents, JC and Margaret Walton; his sister, Jane Martinez; and his in-laws, Matt and Marguerite Heinen.
Bob was a proud Army veteran who loved his country. He was a member of Bartlett VFW Post 11018. He was proud of his Irish heritage, but soon became an adopted son of Luxembourg when he married Jacqui. Bob was a former Cub Scoutmaster of Pack 140 and Scoutmaster of Troop 140 in Buffalo Grove. Over the years, Scouting provided Bob and Chris with countless memories of great challenges and adventures. Bob loved country, gospel, and polka music, and to him a good day was spent working in his yard followed by a ride on his Harley. He was most comfortable cooking on his grill and sitting around a campfire. Sitting on his porch with his morning coffee watching the sun rise out over the lake was his idea of the start of a perfect day. Peace and quiet prevailed and he was happy. He was affectionately called Dr. Doolittle as all animals, large and small, took to Bob as easily as he took to them. In retirement, Bob and Jacqui enjoyed many road trips across the country. He always said you see more of this great country from the ground than from the small window of an airplane and exploring new places was a great pastime of his. Door County and Nashville were favorites, but driving America's Mother Road, Route 66, was a trip so wonderful that he planned to repeat it in 2026 for the 100th anniversary. He said the happiest day of his life was the day Christopher was born, but he was over the moon with joy when he recently learned he was going to be a grandfather and looked forward to spending countless hours with the new grandbaby. Bob will be remembered as a wonderful husband, the best father ever, a loyal friend, a loving in-law and uncle, a good neighbor, a man with a great sense of humor and someone who was always willing to help when needed.
Bob was a blue jeans and t-shirt kind of guy. He had t-shirts from everywhere he traveled. In accordance with Bob's wishes, casual attire, meaning your favorite t-shirt and jeans, are most appropriate to wear to his memorial service. He wouldn't have it any other way.
A visitation will be held at Strang Funeral Chapel, 410 E. Belvidere Road, Grayslake, IL 60030 on Saturday, September 10, 2022 from 11am until the time of a Life Celebration service beginning at 12:30pm.  Interment will be held privately at Abraham Lincoln National Cemetery.  In lieu of flowers, memorial donations may be made to Midwest Veterans Closet, 2323 Green Bay Road, North Chicago, IL 60064 (www.MidwestVeteransCloset.org) or Best Friends Animal Society, 5001 Angel Canyon Road, P.O. Box 567, Kanab, UT 84741 (www.bestfriends.org) For more information please log onto www.strangfuneral.org or contact (847)223-8122.