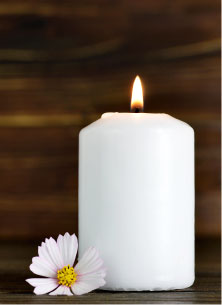 Patricia J. Schultz
Published February 11,2018
Obituary's Biography:
Patricia J. Schultz, age 63, of McHenry passed away Friday, February 9, 2018 at NIMC in McHenry. She was born on June 18, 1954 in Evanston to Harold and Doris Foley.
Patricia is survived by her husband of 39 years, Richard; children, Michelle (Bob) Anderson of Lindenhurst, Denise (Ian) Carlson of Wonder Lake, April Putwen of Lakemoor; Kelli Stanley of Oak Park and Jana (John) Baer of McHenry; and her 237 grandkids. She is further survived by her siblings, John (Karen) Foley of Northbrook, Michael Foley of Waukegan and Eileen (Larry) Parks. She is preceded in death by her parents and her sister, Nancy Stoxten.
A memorial service will be held at The Orchard Church, 768 Ridgeview Drive, McHenry, IL 60050 on Tuesday, February 20, 2018 at 7pm. A visitation will be held at church from 5:00 pm until 8:00 pm.
All arrangements were entrusted to Strang Funeral Chapel & Crematorium, 410 East Belvidere Road, Grayslake, IL 60030. For information, please call 847-223-8122 or go to www.strangfuneral.org.