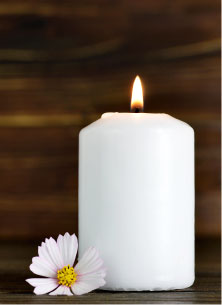 Margaret "Marge" A. Schildgen
Published February 07,2018
Obituary's Biography:
Margaret "Marge" A. Schildgen, 88, a resident of Grayslake, IL, passed away Tuesday, February 6, 2018.  She was born July 24, 1929 in Evanston, IL to Weldon and Gertrude Wood.  She was a wonderful wife, mother, grandmother, aunt, cousin and friend.  She loved her grandchildren, great grandchildren, babysitting, gardening, camping and Christmas.  She was always happy and smiling.
Marge is survived by her husband of 69 years, Clarence; her daughters, Carol (John) Rezmer and Nancy (Tom) Schulz;  her 6 grandchildren, Stephanie (Travis) Hill, Michael (Dana) Rezmer, Jill (Joe) Walker, Steven (Jessica) Rezmer, Daniel (Brooke Lee) Schultz, Robert (Robyn) Schultz; 13 great grandchildren; and sisters, Pat (Terry) Dewar and Sharon Sharpe.  She was preceded in death by her parents; 2 brothers and 1 sister.
A visitation is scheduled for Sunday, February 11, 2018 from 3:00pm until 7:00pm at Strang Funeral Chapel & Crematorium 410 E. Belvidere Rd. Grayslake, IL 60030.  The funeral service is scheduled for Monday, February 12, 2018 at 11:00am at the funeral chapel.  Interment will be held following the services at Avon Center Cemetery.  For more information on services, call (847) 223-8122 or log onto www.strangfuneral.org.