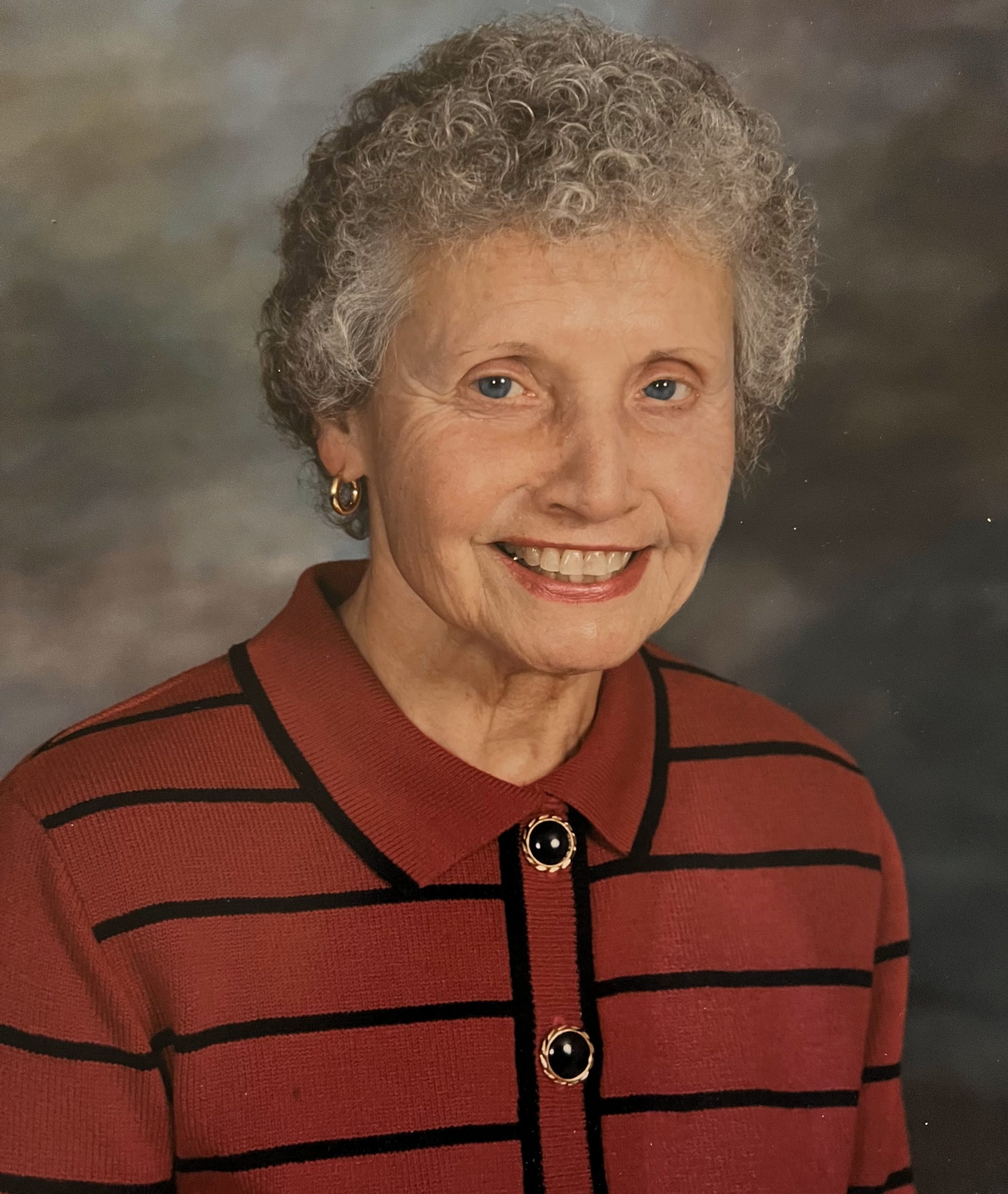 Nancy Ann Tober
Published July 03,2023
Obituary's Biography:
Nancy Ann (nee Weidner) Tober, a resident of Crystal Lake, passed away June 10, 2023 in Wausau, WI.. She was born in Evanston on August 5, 1932 to Rupert B. and Hulda (Krueger) Weidner.  She lived briefly in Wheeling and Des Plaines before moving to Libertyville at the age of 5. She attended elementary and high school in Libertyville graduating in 1950.  Nancy attended Bradley University in Peoria, where she met her future husband, Jim.  They were married in June 1953 and a year later, she received her BS in education.  Nancy was a member of Gamma Phi Beta Sorority.
While her husband, Jim, was serving in the Air Force stationed in Misawa, Japan, Nancy taught second grade for two years in Mundelein.  Upon his return, they moved to Crystal Lake where she resided since 1956.  Nancy taught in the Crystal Lake School District 47 for 33 years.  She was a member of Immanuel Lutheran Church for over 50 years.  She was an active member in many organizations: Delta Kappa Gamma, Illinois Retired Teachers Association and the McHenry County Retired Teachers Association.            
Nancy is survived by her brother, Richard J. Weidner; sisters-in-law, Nancy (Ray) Olson, Louise (Joe) Cucceo, Sharon (Bob) Canty, and Kathy (the late John) Waggoner; nephews, Gerald (Julie) Weidner, David (Cecille) Olson, Philip (Donna) Olson, and Dan Weidner; nieces, Marie Olson, Elizabeth (Brent) Schneider, and Jan (Kelly) Quinn; many great nieces and nephews; and many great-great nieces and nephews. She was preceded in death by her parents; her husband, Jim; brother Robert W. Weidner; sisters-in-law, Shirley Weidner and Jeanette Weidner; and niece Pamela Devore.
Nancy enjoyed traveling with the Home State Bank, Crystal Lake, Senior Club. She had made several trips to Europe and traveled to China, Egypt, South Africa and Costa Rica, as well as numerous ports in the United States. She enjoyed reading, gardening, the outdoors, and spending time at her summer home in St. Germain, WI.
A memorial service will be head on Sunday, July 16, 2023 at 1:00pm at Immanuel Lutheran Church, 300 Pathway Court, Crystal Lake, IL 60014. In lieu of flowers, please donate to the charity of your choice. For information please call Strang Funeral Chapel & Crematorium, 410 East Belvidere Road, Grayslake, IL at 847-223-8122 or log onto www.StrangFuneral.org.