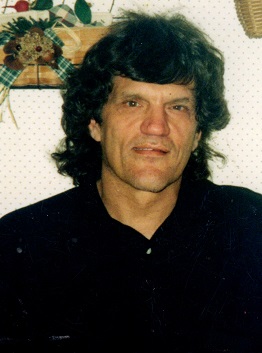 Michael S. Cederberg
Published February 05,2021
Obituary's Biography:
Michael Scott Cederberg, 67, a resident of Chicago, Illinois, passed away January 29, 2021 at his home. He was born July 3, 1953 at St. Therese Hospital in Waukegan, IL to Richard Sr. and Arlene (nee: Haffner) Cederberg. Preceded in death by his parents Richard and Arlene Cederberg, Michael was raised in Grayslake, Illinois along with his surviving brother Richard Jr and sister Beth A. Jeffers of Grayslake.
Michael was a proud graduate of Concordia High School and Concordia Junior College in Milwaukee, Wisconsin. He received his BA degree in Education at Concordia University Seward, Nebraska in 1975. Certified as a called "Minister of the Gospel", Michael began his ministry at an inner-city parish in St. Louis, Missouri. A year later, he accepted a call to teach and coach at St. John's Lutheran church in San Francisco, California.
In 1978, Michael moved to Chicago's westside where he was employed by Bethel Lutheran School in West Garfield Park. There he taught multiple subjects and grades, coached sports, and became active in the church and as a board member of the non-profit housing and service organization, Bethel New Life.
While teaching and attending night school in late 1980s, Michael earned a Masters Degree in Counseling from Northeastern Illinois University. This paved the way for a career as a Chicago Public School elementary school counselor and a move of his residence to his beloved, diverse and "controversial" Uptown Community of Chicago.
Among others, he worked at Riis Elementary School, Webster, Blaine, Gale, and Arai (now Uplift College Prep, a "sustainable school") in his home community of Uptown – just two blocks from his condo.
Michael relished the opportunity of career placements in "tough schools" on west, south and north sides of Chicago, where he could counsel and support inner city kids extra-curricular activities and academics. As a counselor, he dealt with discipline issues, supported special education compliance, enabled team meetings of professional nurses, psychologists, and teachers in support of families. But his passion was going beyond the norm with assistance to dozens of kids and families each year – counseling them in high school placement options, assisting families with applications and providing transition assistance to families that otherwise might be challenged by the complex system of high school enrollment.
In his early adulthood, Michael played softball on the lake, later joined a dart team and league, and throughout his life, associated himself with church-based basketball groups and volunteered as a referee. Michael became, over time, an avid swimmer and bicyclist, and in 2020, amidst the pandemic, was routinely riding 30 miles a day.
Michael was a proud member of the Chicago Teacher's Union, believed in social justice and community development; and, was active and in leadership roles in his home Lakeview Lutheran Church, where he was a long-time member. There, he brought his experience to bear in community services and affordable housing initiatives. Mike was a member of Northside Action for Justice, that fights for social, environmental, health and economic justice, as well as educational opportunities at his local Uplift High School — a place with friends and a swimming pool that he frequented.
Mike was beloved by many from his life's journey. Former students, co-workers, roommates and community volunteers became close and lifelong friends. He was close with sister Beth and brother Rich, who with him, enjoyed escapes to a remote family home on the lake in Elcho, Wisconsin.
A MEMORIAL SERVICE will be held on February 20, 2021 at 1:00pm at St. Luke Church 1500 W. Belmont, in Chicago. For details on how to reserve in-person or online streaming attendance, contact or visit Lakeview Lutheran Church for information to follow
For Live Streaming on Zoom here is the link.Join our Cloud HD Video Meeting
To register for in person at St Luke's (space limited to 50) or watch gathering at LVLC (space Limited to 25) use this link
https://forms.gle/aqnsSJyB2yAqhEAGA
http://www.lakeviewlutheran.com/home.html.
MICHAEL CEDERBERG MEMORIAL FUND donations may be made online at bit.ly/UptownYouth or by mail to Lake View Lutheran Church 835 W. Addison Chicago, IL 60613. The fund will look to support engagement of elementary school kids in the community of Uptown and performing arts, and in promotion of Uplift, a sustainable community high school. Donations are also encouraged for the American Heart Association 300 South Riverside Plaza Suite 1200 Chicago, IL 60606. Michael was interred at Highland Memorial Park Cemetery in Libertyville, IL. All funeral arrangements were entrusted to Strang Funeral Chapel & Crematorium, 410 E. Belvidere Rd. Grayslake, IL. For information, call 847-223-8122 or visitwww.strangfuneral.org