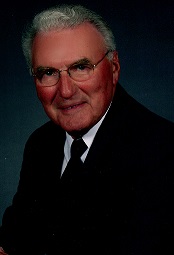 Jack L. Clooney
Published February 02,2021
Obituary's Biography:
Jack L. Clooney, 87, a resident of Grayslake, IL, passed away Sunday, January 31, 2021 at his home. He was born February 1, 1933 in Hollywood, CA to John and Dorothy Clooney. Jack graduated from Grayslake HS in 1950 and then served four years in the Air Force, two of them in England. After the military, he worked at Fansteel in North Chicago as a Data Processing Manager for 45 years.
In retirement, he enjoyed flying planes in the Saddlebrook Farms RC Flyers Club. He was also a model train enthusiast. He had a twinkle in his eye, wonderful Irish wit and never had an unkind word to say about anyone. He was generous to a fault and loved by all who knew him.
Jack married his high school sweetheart Sharon in 1952 and they were happily married for 68 years. He is survived by Sharon and his children Laurel (Richard) Schwery, Erin Clooney, Kelly Ann Glass, Patrick Robert Clooney, and Ryan Matthew (Jennifer) Clooney, his grandchildren Robert (Stacy) Schwery, Blake (Cindy) Schwery, Brianey (Tony) Barten, Jillian (Jay) Heinz, Matthew Kaurin, Sydney Clooney, Jac Clooney, Sawyer Clooney, Brynn Clooney, Eleri Clooney, great-grandchildren Brandon, Jared, Blake, Paige, Teagan, Caden, Drew, Emily, Brody, and Reagan, his sister Maureen (Robert) Schroeder, and his sister-in-law Candace (John) Patton. He was preceded in death by his son Kevin, his grandsons Garrett Wysocki and Jake McGrady, and his son-in-law Mark Wysocki. In lieu of flowers, donations may be made to The Wounded Warrior Project. All funeral arrangements were entrusted to Strang Funeral Chapel & Crematorium, 410 E. Belvidere Rd. Grayslake, IL. For information, call 847-223-8122 or visit www.strangfuneral.org.