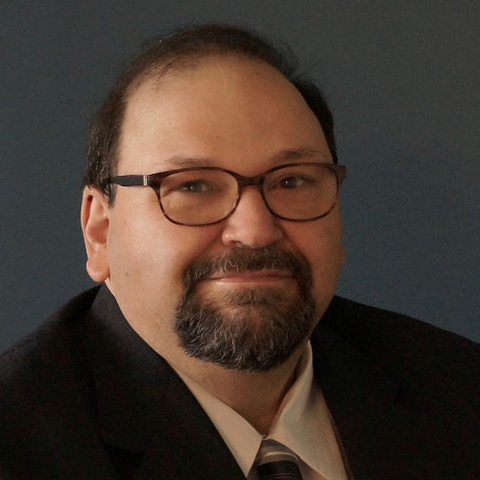 Michael P. Andrews
Published October 10,2020
Obituary's Biography:
Michael Phillip Andrews (Mike) of Grayslake Illinois was born August 20, 1955 in Chicago Illinois. He passed on September 20, 2020 after a brief illness at Highland Park Hospital, at the age of 65. He is survived by his wife Joan (Schur), his brother George (Kathie Till) Andrikokus, his sister Catherine Andrews, his sister Mary Andrews, several nieces, several cousins, and many friends and colleagues. He was preceded in death by his parents Agnes (Maher) and Gus Andrews.
Mike has "Gone West". He was an accomplished pilot who first soloed in 1999 and earned his Private Pilot-Airplane certificate in 2000. He was the proud owner of a Piper Cherokee 235 airplane (N284M). He created and co-hosted the Pilotcast, the first successful pilot podcast, by and for pilots in 2005. Mike was a founder of Pilots of America, an online pilot community which led to friendships world-wide. He was a member of the EAA and AOPA pilot associations. He was the Campbell Airport (Grayslake) AOPA Airport Support Network volunteer.
Mike worked at AT&T for 25 years as a Senior Technical Architect and Systems Network IT Infrastructure Engineer. He used his IT expertise extensively in his aviation endeavors as the FAA moved an ever increasing amount of pilot information and control systems to the internet.
Prior to working for AT&T, he owned a security alarm business.
Mike worked for Steve Fossett (the record setting balloonist) in a data managing capacity for several of Steve's businesses.
Mike was a great friend and mentor and was always willing to lend a helping hand. He had a love for hats of all sorts as well as a love of any techie gadget or computer. He also supported animal rescues, flying rescue dog missions to new homes – and had a special place in his heart for bulldog rescues. He was Daddy to American Bulldogs Dakota and Wilbur.
He was a member of computer clubs: UniForum of Chicago, Lake County Area Computer Enthusiasts (LCACE) and Office Hours- Zoom live stream media discussion group.
Memorial donations in Mike's name can be made to the 2×2 Animal Rescue – Merrillville IN, Making a Difference Rescue- Channahon IL, Young Eagles, EAA or AOPA.
Due to the COVID-19 pandemic, a celebration of Mike's life had been delayed. A memorial visitation and celebration of life will be held Saturday August 14, 2021at 11:00 am at Campbell Airport (C81) in Grayslake. A visitation will be held from 10:00 am until commencement of the celebration. Urn internment will be private.
He will be truly missed and forever in our hearts.
Blue skies and tailwinds, Mike.