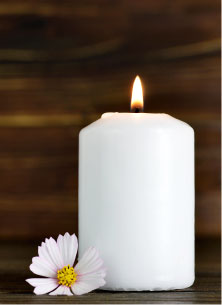 Brian McGovern
Published October 14,2020
Obituary's Biography:
Brian Michael Patrick McGovern, age 82, of Gurnee, passed away Tuesday, October 13, 2020 at his home. He was born April 9, 1938 in Chicago to John and Bridget McGovern.
Brian was a pipefitter and an engineer. He loved his job and was a master at solving problems. There wasn't anything he couldn't fix. He always said that "if you love what you do, then you'll never work a day in your life". He mentored many in the HVAC industry even after he retired. When he retired he enjoyed traveling with his friends and family, reading books and watching movies, had a love for history, and took on the roll of president of his condominium HOA board. One of Brian's favorite activities was treating people to dinner out at great restaurants. He enjoyed fine dining, especially a quality steak and a glass of wine or scotch. Brian was a kind and generous man who loved nothing more than to share a story or two with a new friend. 
He is survived by his children, Stacey Balmes and Monsyne Michael Dragon; his grandchildren, Katie (Scott) Kunz, Rob (Gloria) Balmes, and Kellie (fiancé, Justin Carmody) Balmes; his great grandchildren, Nora, Abigail, Bobby and Mackenzie; and his close friend and cousin, Sandy McGovern. He was preceded in death by his parents; brothers, John and Gerald; son-in-law, Bob Balmes; and cousin and best friend, Dennis McGovern.
A visitation will be held on Sunday, October 18, 2020 from 2:00pm until 6:00pm at Strang Funeral Chapel, 410 E. Belvidere Road, Grayslake, IL 60030. A funeral Mass will be held at 10:00am on Monday, October 19, 2020 at St. Paul the Apostle Church, 6401 Gages Lake Road, Gurnee, IL 60031. Interment will be held at All Saints Catholic Cemetery in Des Plaines. In lieu of flowers, memorial contributions may be made to JourneyCare Hospice. For information, please call 847-223-8122 or log on to www.strangfuneral.org.