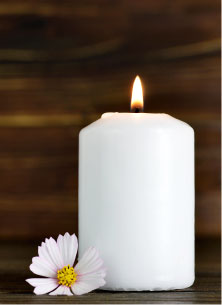 Mercedes A. Manlick
Published November 07,2023
Obituary's Biography:
Mercedes A. Manlick, age 92, a resident of Kenosha, WI passed away peacefully at her home. She was born on May 28, 1931 in Aurburndale, Wisconsin.  She was a loving military wife and a caring and compassionate mother and grandmother.  She is now together again with all of her loved ones who have gone before her.
Mercedes is survived by children, Jeffrey (Donna) Manlick, Cynthia Rogers, and Mark Manlick; her 10 grandchildren; and her numerous great grandchildren.  She was preceded in death by her husband, Leo Frank Manlick; her children, Bruce John, Manlick, Gregory Mark Manlick, and Marianne Manlick; and her granddaughters, Lindsay Manlick and Brandy Rogers.
A visitation will be held at Strang Funeral Chapel, 410 E Belvidere Road, Grayslake, IL 60030 on Saturday, November 11, 2023 from 11am until 1pm. Interment will be held at Ascension Cemetery in Libertyville, IL. For more information, please call (847)223-8122 or visit www.StrangFuneral.org.