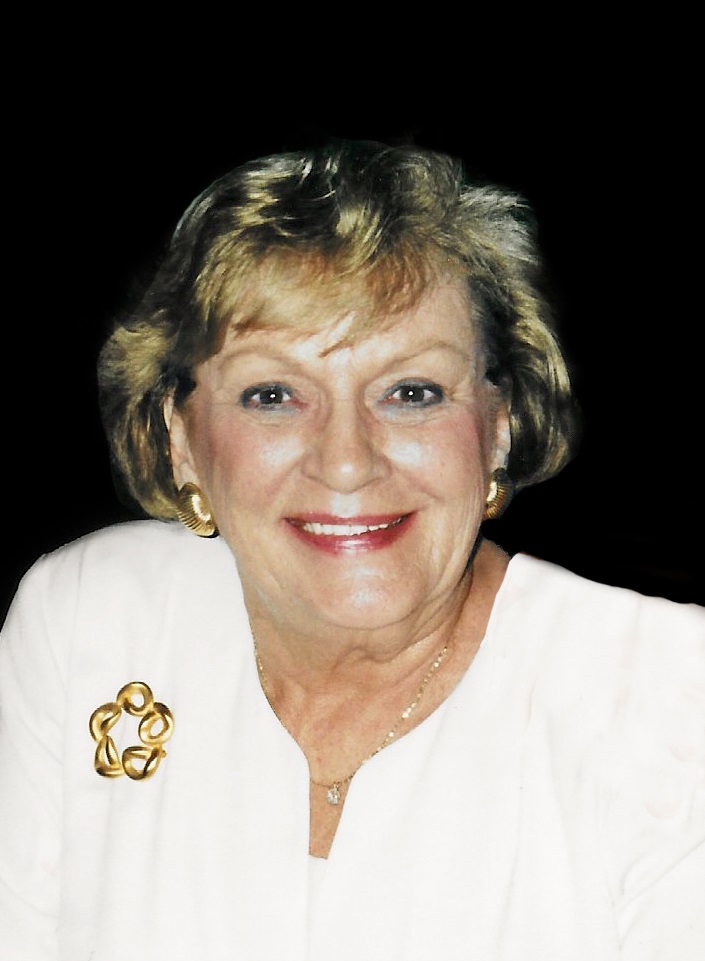 Margarete C. Molidor
Published November 28,2020
Obituary's Biography:
Margarete C. Molidor passed peacefully away at home on November 27, 2020. Born in Chicago in 1936 to first generation Dutch immigrants, Jacob and Elsie Stob, she moved to Lake County (Ingleside) in 1944. Maggie graduated from Grant High School in 1953, and in 1954, married Gerald C. Molidor, Sr. They were married 56 years, and raised five 'spirited' children—Marcie M. (Mark) Wilhelmi of Augusta, Georgia, Gerald C. (Kathy) Molidor, Jr. of McHenry, IL, Christa C. Molidor of Salt Lake City, Utah, Susan M. (John) McClelland of Alpharetta, Georgia, and Cara M. (Brett) Lovrien of Sioux Falls, South Dakota.
In 1969, Jerry and Maggie moved in to the homestead on Fish Lake Road which has been the site of many happy weddings and large family gatherings for nearly 52 years. After her first career as a busy mother of five, she became the Treasurer of the Village of Round Lake in 1990, a post she held until 2007. She had many wonderful life-long friends, many who traveled together to golf and gamble. There were many exciting trips to Hawaii and Europe with family and friends as well.
In addition to her children, Maggie is survived by her brother, Dr. John A. (Lois) Stob of Peoria, Arizona, brother-in law, Joel (Patti) Molidor, sisters-in-law Janet (Ted) Stefaniak, Jeanne Kristan of Round Lake, IL, and Mary Jo (Tom) Lucas of Cheyenne, Wyoming. Maggie was blessed to have 11 grandchildren: Gerald C. (Ashley) Molidor, III, Naperville, IL; Sara M. (Ted) Markos, Lombard, IL; L.J. (Christy) Wilhelmi, Atlanta, Georgia; John R. (Sarah Beth) Molidor, Marietta, Georgia; Joshua J. (Julia) Jensen, Salt Lake City, Utah; Mark M. Wilhelmi, Atlanta, Georgia; Andrew M. McClelland, Augusta, Georgia; Colleen M. McClelland, Alpharetta, Georgia; Sydney M. Lovrien, Brooke A. Lovrien and Olivia J. Lovrien, all of Sioux Falls, South Dakota.
She was a much-loved GG to 12 great-grandchildren: Ava Margarete, Reagan Louise, and Gerald Charles Molidor IV; Catarina Grace and Panagiotis Theodoros Markos; Charlotte Grace and Ellison Ruth Molidor; Harper Maddox and Reese Collins Wilhelmi; Liam Adam, Carter Axel and Charlotte Aubrey Jensen. She was preceded in death by her husband, Jerry in 2010, her brother, Jack (Barb) Stob in 2008, her parents, in-laws, brothers-in-law Bob (Jeanne) Kristan in 2018, and Jack (Yvonne) Molidor in 2020, as well as many beloved aunts, uncles and cousins.
A COVID observant wake will be held Sunday, November 29th from 4 to 6 p.m. at Strang Funeral Chapel, 410 E. Belvedere, Grayslake, IL. A funeral Mass will be held Monday, November 30th at 11 a.m. at St. Joseph's Church, 114 Lincoln Avenue, Round Lake, with the Rev. Timothy O'Malley presiding. Internment will follow at Grant Township Cemetery, Molidor Road, Ingleside, Illinois. For information, please call 847-223-8122.