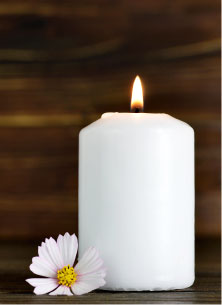 Louis Sobolewski
Published January 01,2018
Obituary's Biography:
Louis Sobolewski, age 95 , a resident of Round Lake, passed away Saturday, December 30, 2017 at Addolorata Villia in Wheeling. He was born in Donora, PA on July 6,1922. Louis was a WWII US Army veteran and member of the Knight of Columbus. He was a graduate of Marquette University and worked as a civil engineer.
He is survived by his children, James, Thomas (Stephanie), Katherine (Roger), John (Laura), Jerome (Heather); 13 grandchildren; 12 great grandchildren; and his beloved nieces and nephews. He is predeceased by his wife of 66 years, Dorothy, in 2015, and daughters Margaret and Mary. He is also predeceased by his parents Casimir and Margaret, brothers Eugene and Thaddeus, and sister, Emily.
Friends of the family may visit on Wednesday, January 3, 2018 from 4:00 p.m. to 8:00 p.m. at Strang Funeral Chapel & Crematorium, 410 E. Belvidere Road, Grayslake, IL 60030. A funeral mass is scheduled for Thursday, January 4, 2018 at 9:30 a.m. at St. Joseph Catholic Church, 114 Lincoln Avenue, Round Lake, IL 60073. Interment will follow at Ascension Catholic Cemetery in Libertyville. Memorial contributions can be made to St. Joseph Catholic Church or Addolorata Villa.
For information, please call 847-223-8122 or log on to www.strangfuneral.org.