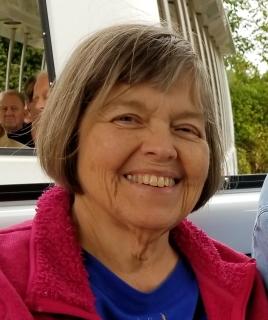 Linda R. Schau
Published September 04,2020
Obituary's Biography:
Linda R. Schau, age 70, a resident of Grayslake and formally of Aurora, passed away on Thursday, September 3, 2020. She was born on October 10, 1949 in Chicago to Erwin and Ruth Grossmann. After graduating from Concordia Teacher's College in 1973, she began a 20 year career in Christian education teaching 1st graders and preschoolers. She took great joy in the countless children she taught to read over her career. When health challenges led to her early retirement in 2004, she turned her focus her greatest joy, her family. A dedicated grandmother, she poured her retirement years into her six granddaughters attending countless dance recitals, band concerts and shows and hosting numerous sleepovers. Nothing brought more happiness to her heart than an opportunity to spend time with one of her granddaughters.
She is survived by her husband of 45 years, DeWayne; her sons, Matthew (Kelley) and Nathan (Melissa); her grandchildren, Emily, Hannah, Marleigh, Lennon, Dylan, and Stevie; and her siblings, Paul (Chris Michiels) Grossmann, Susan (Paul) Wickland, Karen Holmes, and Julie (Timothy) Temple. She was preceded in death by her parents and her brother, Thomas Grossmann.
A visitation will be held on Monday, September 7, 2020 from 2:00pm until 6:00pm at Strang Funeral Chapel & Crematorium 410 E. Belvidere Rd. Grayslake, IL 60030. The funeral service will be held on Tuesday, September 8, 2020 at 10:00 A.M. at the funeral chapel. Interment will be held at Ascension Catholic Cemetery. Memorials may be made to Chicagoland Lutheran Education Fund. For more information please contact (847)223-8122 or log onto www.strangfuneral.org.