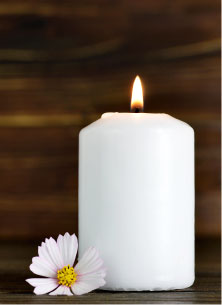 Kayla M. Stos
Published September 16,2014
Obituary's Biography:
Kayla Marie Stos, 22, born March 8, 1992 passed away Friday, September 5, 2014.
Kayla was a 2010 graduate of Wauconda High School and an avid softball player. She was a member of the Northern Ice Fastpitch travel team as well as a member of the Wauconda Softball team which was their first ever Regional Championship Team. Kayla achieved North Suburban All Conference for her pitching and participated in several prestigious tournaments throughout the United States and Canada. In her free time she enjoyed spending quality time with her son Noah, and visiting with family and friends.
Kayla was a loving mother to son Noah Alan Howard and is survived by her mother Vanessa M. Sanchez (Stephen C. Lauer); her father Bradley A. Stos, maternal grandparents Camila (Richard Jr.) Eklund; Marco (Kathleen) Sabado, paternal grandparents Rosemary Smith; Walter (Nalita) Stos; George Smith, maternal great grandmothers Anna Sanchez; Kathleen Eklund, and numerous aunts, uncles and cousins.
Kayla is preceded in death by maternal great grandfathers Julio Sanchez; Richard Eklund Sr., paternal great grandparents Albert (Ruth) Heisman; Walter (Anne) Stos; Earl (Olga) Smith.
Visitation will be held on Friday, September 19, 2014 from 5:00pm until 8:00pm with a service commencing at 8:00pm at the Strang Funeral Chapel & Crematorium, 410 E. Belvidere Rd., Grayslake, IL 60030. In lieu of flowers, memorial fund donations made payable to Noah Howard can be sent to Strang Funeral Chapel & Crematorium; C/O Noah Howard son of Kayla Stos, 410 E. Belvidere Rd., Grayslake, IL, 60030. For more information please call (847) 223.8122 or www.strangfuneral.org.