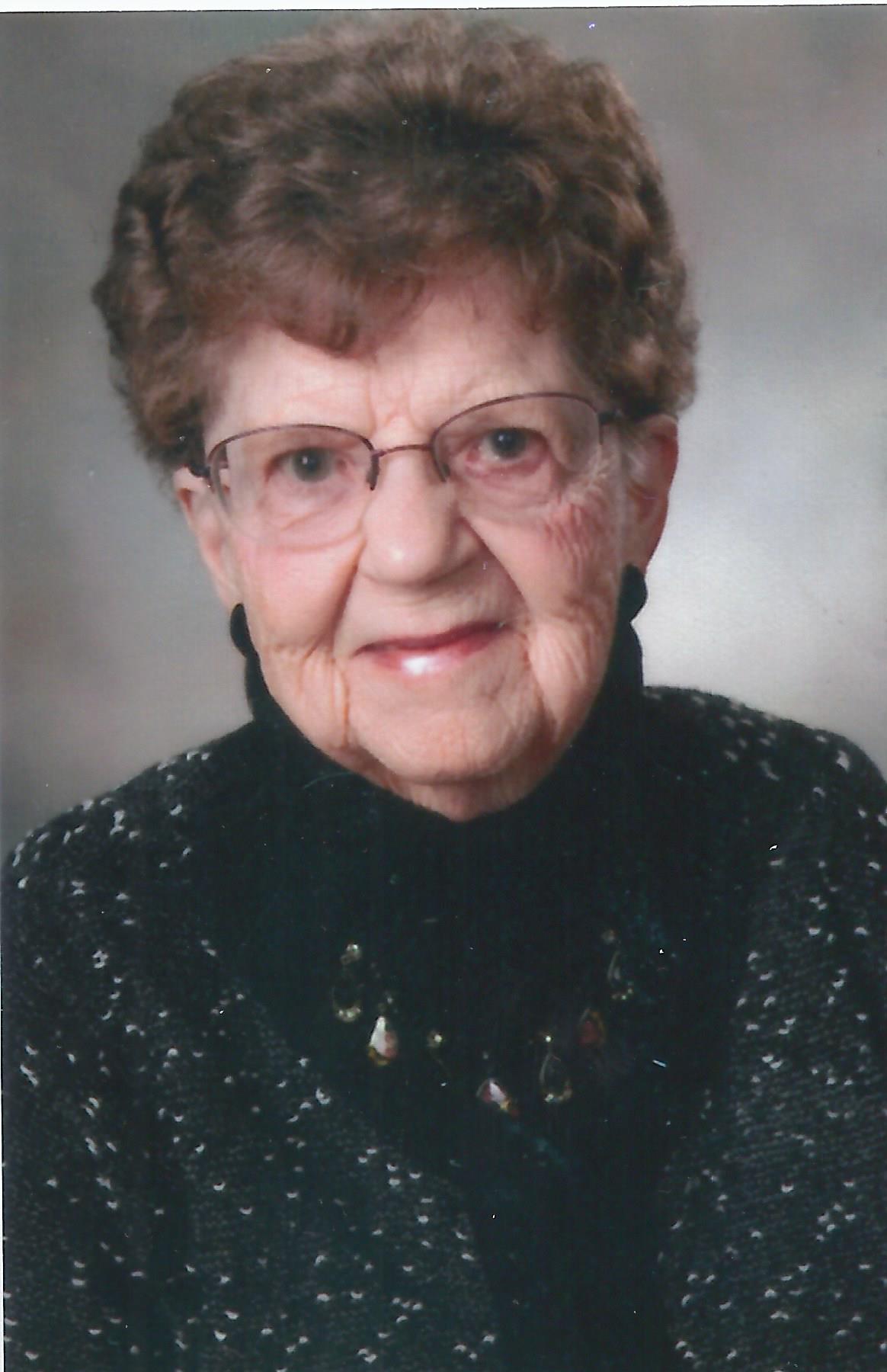 Clara A. Leafblad-Johnson
Published September 15,2014
Obituary's Biography:
Clara Leafblad-Johnson, recently of Libertyville, went to be with the Lord on September 14, 2014. She celebrated her 97th birthday surrounded by her family on August 20. Clara Augusta Olson was born in the family home in Mason, Wisconsin, the eighth of nine children of Carl and Elen Bertine Olson. Clara's father emigrated from Sweden, her mother from Norway.
After graduating from high school, Clara completed teacher training at Ashland County Normal. She began her teaching career at a one-room country school in Delta, Wisconsin. In 1939, Clara married Lawrence (Lorny) Leafblad, also of Mason, in the church her father and grandfather built. Early in their marriage, Lorny and Clara lived in various places, finally settling in the Grayslake Area in the early 1950s where they became active members of the Avon School and Highland Lake communities, as well as Immanuel Baptist Church in Waukegan. Lorny died, unexpectedly, in 1963.
Clara continued her education, earning a Bachelors Degree form Lake Forest College and Masters Degree from Northern Illinois University. She taught for many years at Avon Center School, then at Edgewood School in Highland Park, and in the International Schools of Lima, Peru, Munich, Germany, and Kobe, Japan. She concluded her teaching career at College of Lake County. She was a member of Lake County Retired Teachers Association.
After being widowed for many years, she married Sigurd Johnson in 1994. They lived in the Highland Lake Community in unincorporated Grayslake prior to moving to Libertyville. They were members of Faith Church, Grayslake.
Clara is survived by four children: Laureen Sherling (Paul), Larry Leafblad (Diane), Curtis Leafblad, Carla Cumblad (Keith), 10 grandchildren, 16 great-grandchildren, four stepsons: Darryl Johnson (Maryann), David Johnson (Linda), and Harold Johnson (Donna), three sisters-in-law: Delphine Leafblad, Geraldine Leafblad Bell, Linnea Johnson Domz, and many nieces and nephews.
A spirited, accomplished, and loving woman, Clara's devotion to education, her students, friends and family will have a lasting influence on the many lives she touched.
A visitation for friends and family will be held on October 4, 2014, at Faith Church, 954 Brae Loch Road, Grayslake, Illinois, from 10:00am-11:00am, followed by a celebration of Clara's life at 11:00am.