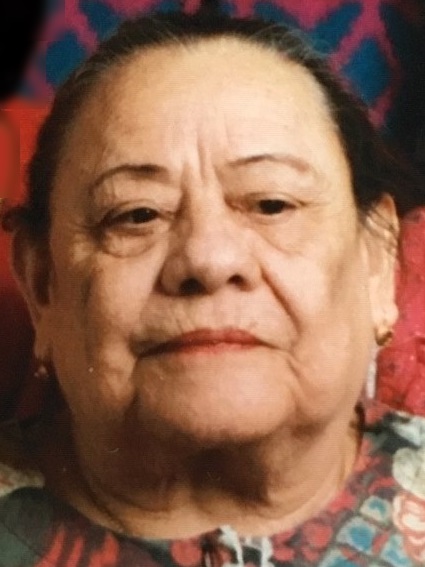 Josefina Arias Sanchez
Published August 10,2020
Obituary's Biography:
Josefina Arias Sanchez, 102, passed away on August 6, 2020 at Advocate Condell Medical Center in Libertyville. Josefina was a loving homemaker and devote Catholic that treasured spending time with family, kids, and friends. She was a wonderful cook that made delicious authentic Mexican cuisine. Josefina created beautifully detailed pulled thread (drawn fabric) and cross-stitch embroidery items. She also enjoyed making baby garments for her kids and grandkids, crocheting, gardening, singing, storytelling, and had a delightful sense of humor. She truly loved the performing arts and liked going to plays and dance productions. Josefina also enjoyed going to the cinemas and watching Spanish telenovelas. She lived a happy, rich, long life and will be missed dearly by all those that loved her. Josefina was a loving mother to Catalina (Cathy), Esther, Victor, Alfredo and Jose Sanchez, Maria Waryck, Concepcion Murillo, and Carolina Martinez. Josefina especially adored holding infants and she got her fill with 31 grandchildren, 19 great-grandchildren, and 54 great-great-grandchildren. Josefina was preceded in death by her husband Lorenzo Sanchez, Juan Arias (father), Joaquina Garcia Arias (mother), Ramona (sister), and her son Rigoberto and daughter Maria Christina Sanchez.
Friends of the family may visit at STRANG FUNERAL CHAPEL & CREMATORIUM, 410 E. Belvidere Road, Grayslake, IL 60030 on Friday, August 14, 2020 from 4:00 p.m. until 8:00 p.m. The funeral Mass is scheduled for Saturday, August 15, 2020 at 9:30 a.m. at St. Gilbert Catholic Church, 301 E. Belvidere Rd. Grayslake, IL. Interment will follow at Ascension Catholic Cemetery, 1920 Buckley Road, Libertyville, IL 60048. For further information, please call (847) 223-8122 or visit www.strangfuneral.org.