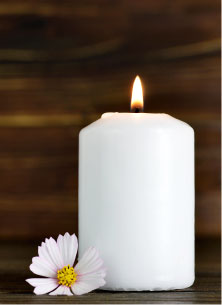 James C. Garrett
Published July 21,2022
Obituary's Biography:
James Charles Garrett, age 73, a resident of Fox Lake, Il, passed away on July 19, 2022 at Northwestern Hospital in McHenry, Il. He was born on December 7, 1948 to Charles and Dorothy Garrett. Jim was born in Chicago but his family soon moved to Lake Villa, Il where he grew up in a neighborhood called Venetian Village. He met many lifelong friends there- many of which he stayed in touch with. Stories of "garage basketball", Whiffle Ball, 16" softball games, and badminton in the vacant lot next door were told on an annual basis. He loved that place. Jim attended Grayslake High School where he starred in three sports, most notably baseball. His baseball career continued when he went to Valparaiso University where he graduated in 1971. After college he worked for his father at Pepsi. Shortly thereafter, he got a job at U.S. Envelope/Westvaco/MeadWestvaco where he stayed for 35+ years. It's here where he made an indelible impression on many people through his mentorship, business knowledge, and incredible work ethic. He ultimately ascended to Plant Manager where he oversaw the construction of a new facility in Kenosha, WI. Although he was a humble man, we knew he took great pride in these accomplishments- which made him happy. Dad was very involved in our lives and we appreciated it- whether it was coaching or attending various sporting events, dance recitals, camping excursions, graduations or the birth of his grandchildren. He also provided great advice when we needed it most. He was an awesome father that loved his entire family greatly. And we will always love and remember him just as much. Rest in peace, Dad.
James is survived by his wife, Genie Garrett; his children, Jason (Nancy) Garrett and Emily (Chris) Garrett; his grandchildren, Ruby, Eloise, Grace, Arloa, Otto James, and CoraRose; his sister, Betty Garrett and his nieces and nephews. He was preceded in death by his parents; and sister, Charlene Huhnstock.
A celebration of life will be held at Strang Funeral Chapel, 410 E. Belvidere Road, Grayslake, Il 60030 on Sunday, July 24, 2022 from 1:00pm until 4:00pm. Service and Interment will be held privately.  Memorial contributions may be made to Cubs Charities https://www.mlb.com/cubs/community/cubs-charities/donate  For more information, please call (847) 223-8122 or visit www.StrangFuneral.org.