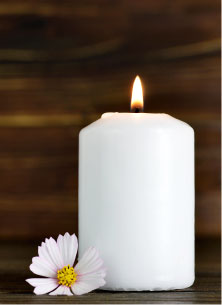 Charles E. Plaiss
Published July 20,2022
Obituary's Biography:
Charles (Charlie) E. Plaiss, 86, passed away July 16, 2022, surrounded by his loving family. He was born May 27, 1936, in Edwardsville, IN to Nelson and Eleanor (nee Rogers) Plaiss. Charlie was a graduate of Waller High School Class of '54. He started college in Chicago and studied Industrial Engineering until his father became ill. He then chose to leave school to support the family. He joined the Army and served as an Army Ranger, training soldiers to "jump out of perfectly good airplanes" (one of his favorite expressions!). After his Honorable discharge, Charlie began a 40-year career with United Parcel Service. In addition to his full-time job driving the 'big-rigs' (tractor-trailers), Charlie pursued many passions. Most notably, he was an inventor and had multiple patents in his name. He also was a contractor, having built several homes single-handedly, 'from the ground up', as well as home renovations. He was an entrepreneur, launching multiple companies to maintain his larger projects. After retiring, Charlie and Sandy, his adoring wife of 53 years, retired to a farm in Doniphan, MO. There they were blessed to 'live their dream' of a quiet, rural life. After 15 years of bliss, Sandy's health declined, forcing them to return north to be near their children.
Charlie is survived by his 4 daughters Charmaine (Peter) Bychowski, Cherie (Wayne) Finlayson, Carla (Michael) Koch, and Charlotte Jensen; his 11 grandchildren, Shannon Finlayson (Bob) Denna, Eric (Christina) Finlayson, Ashley Finlayson (Jake Patterson), Ryan Finlayson, Jordan Finlayson, Melissa Bychowski (Bryan) Rouse, Thomas (Ashley) Bychowski, Jacob (Carolina) Bychowski, Benjamin Jensen, Connor Koch and Claire Koch and 5 great-grandchildren.   He was preceded in death by his wife Sandy, his parents, and his brother Nelson L Plaiss.
A funeral mass will be held at St. Bede Catholic Church 36455 N Wilson Rd Ingleside, IL 60041 on Saturday, August 20, 2022, at 10:00 am. The burial will be private. In lieu of flowers, donations to Victory Lakes Assisted Living in Lindenhurst, IL (where he was blessed to have lived in their phenomenal care for the last 4 years of life), or to St. Bede Catholic Church in Ingleside IL, are most appreciated.
All funeral arrangements were entrusted to Strang Funeral Chapel & Crematorium 410 E. Belvidere Rd. Grayslake, IL 60030. For more information please contact (847)223-8122 or log onto www.strangfuneral.org.