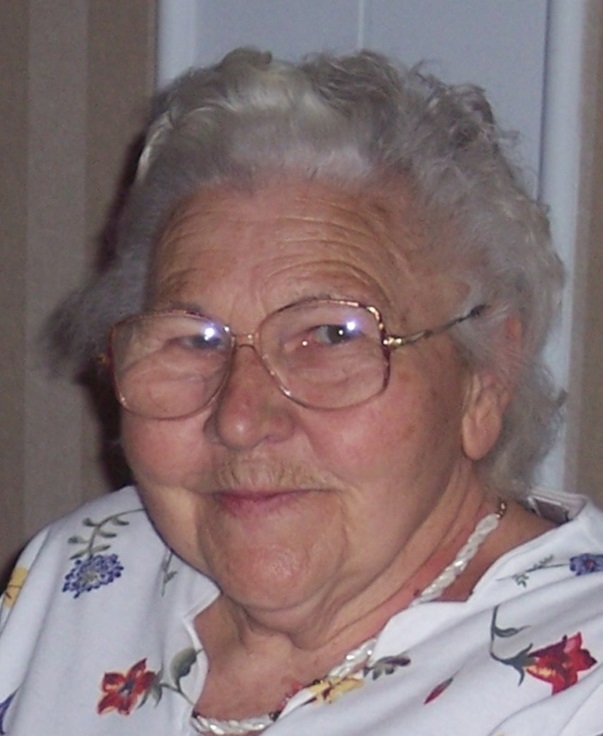 Helene H. Sywyk
Published November 09,2015
Obituary's Biography:
Helene Hildegard Sywyk (born Hecker).
Helene, "Oma" was 90 years old when she passed away at her home early morning Saturday, November 7th, surrounded by loving family and friends at her bedside. She died of complications from a heart attack that occurred earlier in the week.
Helene was born in Silesia, Germany in 1925. In 1953 she married her beloved husband of 33 years, Stefan. In 1956 they immigrated to America, settling in Chicago, where they started their family.  Their first son, Michael "Mike" was born in 1958, and Stefan "Steve/Schtevie", in 1962. Wanting to live in a more rural setting, they moved to Round Lake Park, IL, in 1970, and then to their current home in Round Lake in 1975.
Helene's door was always open to people stopping by. Her kitchen table was the place of many discussions and meals with family, friends and anyone who sat down to wait for Mike or Steve for more than a minute. No-one was allowed to leave the house without eating something. She loved to cook, especially for others, and she loved food (especially kit-kat bars). She loved to spoil her grandchildren with yummy treats, usually offering them baked goods and other sweets. Helene loved cats and always had one around the house. Although each cat was unique, they were always named "mitzi" (kitty in German). Helene's favorite hobby was gardening, she loved to plant and tend her flower garden….she absolutely loved flowers.  She also liked to make good use of everything growing in her garden by preparing all-natural, home-made foods, cooking, baking her special "kuchen" and making jellies and preserves. She also enjoyed knitting, sewing and traveling. She made several trips to Germany, California, Hawaii and numerous other destinations to visit family, friends and places of interest to her.
Helene was preceded in death by her loving husband Stefan, sole sister Gertrude, and Sister in-law Anastasia Malejkyj.  She is survived by her 2 sons, Michael(Cindy) and Steve(Denice). "Oma" is also survived by 6 grandchildren: Tania(Jose), Crystal, Jennifer(Michael), Robin(Jeret), Michael and Laura, as well as 7 great-grandchildren.
Visitation will be held at Strang Funeral Chapel on Saturday, Nov. 14th, with viewing time starting at 11:30 am until 1:00pm with the funeral service commencing at 1:00 pm.  Burial will follow at Avon Cemetery in Grayslake, IL.
There will be a reception with early supper following the burial, at Johnny's Chophouse, 1500 Main St.(Rt 83), Antioch, IL 60002, all are invited to attend.
In lieu of donations, please consider sending flowers to either Strang Funeral Chapel 410 E. Belvidere Rd. Grayslake, IL 60030 or to your mother.