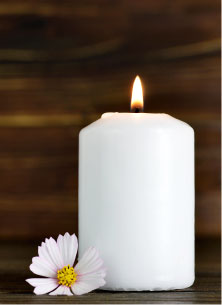 Helen A. Sassen
Published February 22,2023
Obituary's Biography:
Helen Ann Sassen, 88, a resident of Libertyville, IL, passed away February 7, 2023 at Story Point in Libertyville, IL. She was born July 2, 1934 in Jackson, MI.
Helen was a mother, teacher, and expert piano player. She enjoyed playing the piano at St. Gilbert for services and at Story Point.
Helen is survived by her sons Timothy (Shelly) Sassen, Patrick (Betsie) Sassen, and Matthew Sassen, her grandchildren Trevor Sassen, Noah Montegue, Tierney Sassen, And Connell Sassen, and her sister Joan (the late Norm) Dewey. She was preceded in death by her husband of 60 years, James Sassen. A service will be held at a later date in May. All funeral services were held privately and entrusted to Strang Funeral Chapel, 410 E. Belvidere Road, Grayslake, IL 60030. For more information, please call (847) 223-8122 or visit www.StrangFuneral.org