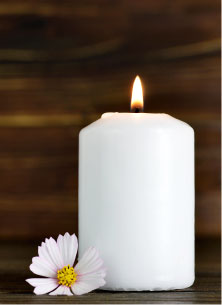 Gary F. Grod
Published May 04,2023
Obituary's Biography:
Gary F. Grod, 71-years-old, of Grayslake, IL passed away suddenly on May 1, 2023 at Condell Hospital in Libertyville, IL. Gary was born on February 14, 1952 to Frank and Genevieve Grod in Chicago, IL. He graduated from Gage Park High School and later from Control Data Institute.
One of Gary's most memorable jobs was selling men's clothing at Peabody's on the southwest corner of Sheridan and Devon in Chicago. A few of his prominent customers included Dino, Desi and Billy (an American singing trio), Billy Preston, and Todd Rundgren. He had a lengthy career in information technology working for companies such as Moore Business Forms, Electronic Data Systems, and American Hotel Register.
He met his wife, Marie, through a friend in March of 1974 and married her on January 11, 1975 in her hometown of Conemaugh, PA. Although Gary and Marie didn't have any children, they adopted many dogs and cats during their 48-year marriage.
Gary was a talented pianist and keyboardist as well as a member of several bands including "Maxwell City Blues Band" and most recently, "Old but Not Dead". One of the earlier bands he played with was featured on the Red Hot and Blues television show hosted by Big Bill Hill. He loved to garden and was an ardent sports fan including the Chicago Cubs (despite growing up on the south side of Chicago). Gary was always sharply dressed when out on the town. He will forever be remembered for his sense of humor and quick wit.
He is survived by his wife, Marie (Ruscak), his sister, Hillary Bellert (James), his aunt, Patricia Furtak, many cousins, and his faithful dog Wanda.
He is preceded in death by his father Frank, and mother Genevieve (Furtak).
A visitation and funeral mass will be held on May 8, 2023 at Saint Gilbert Catholic Church, 301 East Belvidere Rd, Grayslake, IL, 10:30am until 11:30am with the mass commencing at 11:30am. Interment will be held privately. All funeral services were entrusted to Strang Funeral Chapel 410 E. Belvidere Rd. Grayslake, IL 60030. For more information log onto www.strangfuneral.org or contact (847)223-8122.