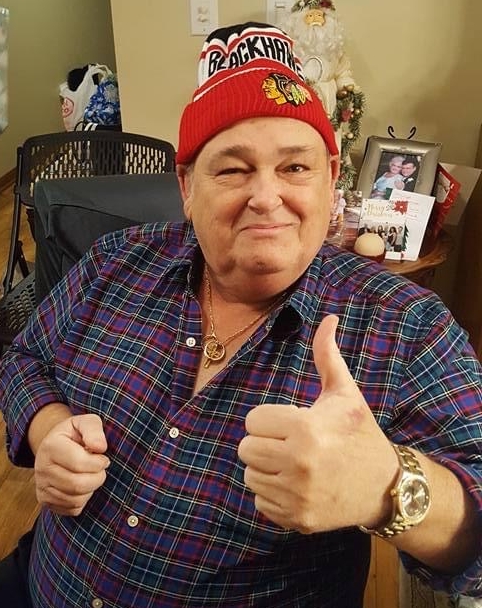 Frank Variny
Published April 25,2022
Obituary's Biography:
Frank Variny, age 78, a resident of Grayslake, passed away on Friday, April 22, 2022 at his home. He was born on April 28, 1943 in Chicago. Frank was an avid Chicago Cubs and Blackhawks fan. He loved Mickey Mouse, playing golf and his cats.
Frank is survived by his wife of 15 years, Laura Lee Variny; his step-children, Chuck (Kathy) Vance, Laurie (Stewart) Gow, Danielle (Darrin) Smith, and Steve (Mikki) Vance; his daughter-in-law, Alecsandrina Norman; his grandchildren, Melissa Variny, Michael Variny, AJ (Jessica) Gumino, Nicole (Juan) Esquivel, Kimmie Gumino, Frankie Gumino, Devin Smith, Matthew Smith, Tyler Vance, Cassidy Devine, and Connor Devine; great grandchildren, Ames, Natalie, and Mealea. He is preceded in death by his children, Frank Variny, Jr. and Lori Variny, his wife, Kathleen; his mother, Lorraine Fick; and his brother, Steven Variny.
A visitation and funeral service will be held at Strang Funeral Chapel, 410 E Belvidere Road, Grayslake, IL 60030 on Saturday, April 30, 2022 from 12:00pm until 1:30pm with a service commencing at 1:30pm. Interment will be held privately. In lieu of flowers, donations can be made to the American Cancer Society or Promedica at 33 North Summit St, Toledo, OH 43604. For more information, please call (847) 223-8122 or visit www.StrangFuneral.org.