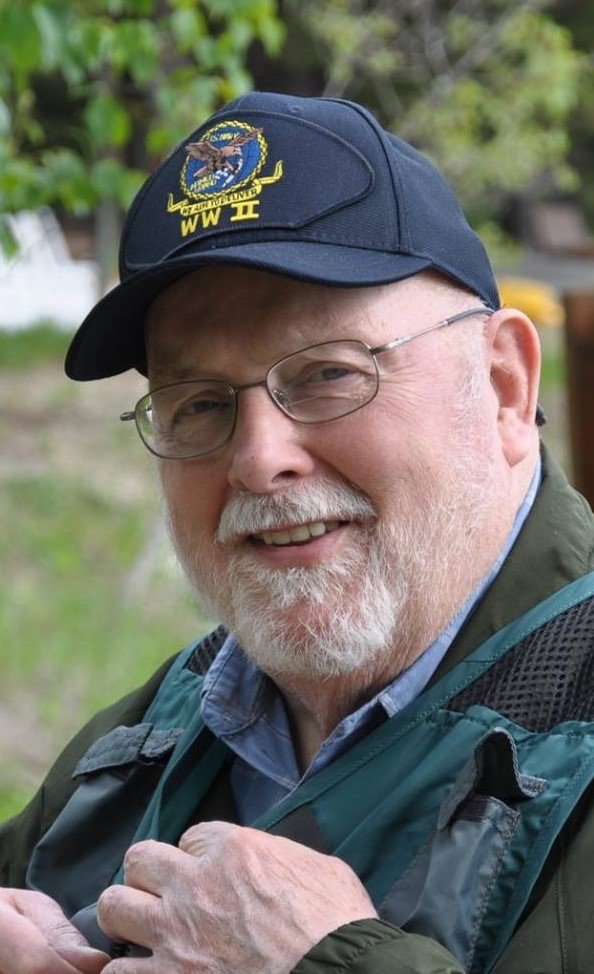 Erich W. Wolter, Jr.
Published December 09,2021
Obituary's Biography:
Erich W. Wolter Jr., 96, a resident of Grayslake, passed away Sunday, December 5, 2021. He was the youngest of eight children born to parents Erich W. Wolter and Emilie J. Michalec of Chicago.
He played halfback for Tilden Technical High School and remembered fondly when his team faced rival Leo Catholic High School at the 1941 and 1942 Chicago Prep Bowl games at Soldier Field. In 1943, he enlisted in the United States Navy Armed Guard and served as a 20mm gunner on the SS Jane A. Delano, SS William Ford Nichols, and SS Iraq Victory. After the war, he served three years as a sergeant in the National Guard of Illinois, Battery B 124th Field Artillery Battalion.
At age 13, Erich spotted Bette O'Leary on her bicycle and decided she would be his girl from that moment on. Bette may have felt differently at the time, but they did marry ten years later. Erich made his living as a tool and die maker, a career that spanned 50 years. A man of many interests, he enjoyed fishing, photography, woodworking, beermaking, shooting sports, bowhunting, and travel. He won several trophies in archery at the Aurora Sportsmen's Club during his membership there. Erich loved the open road, whether that meant a Sunday drive with his family to a neighboring state or a long tour of the American West. A lifelong fascination with the beauty and history of that region spurred him to learn more about the mountain men. He joined the Illinois Free Trappers club to experience the culture and traditions of these wilderness explorers and fur trappers of the 1800s. Known as "Teton" to his friends in the group, he gained a reputation as a skilled competitor and was named the muzzleloading rifle "Shooter of the Year" for several years running.
Erich taught his children, by word and by example, to mind their mother and respect their elders; to be responsible citizens; to always put forth their best efforts; to appreciate the beauty of nature; and to take the back roads to see the real America. To his family, he will always be the captain of the ship, the life of the party, and the heart of every Christmas.
Erich was preceded in death by his beloved wife of 61 years, Elizabeth "Bette" (nee O'Leary), and his son-in-law Edward Glanz. He was a loving father to Erich (Mindy), Diane, Susan Glanz, and Kurt (Suzanne); loving grandfather to Matthew Pollina, Andrew (Nikki) Pollina, and Patrick (Megan) Glanz; treasured great-grandfather ("Papa") to Ryleigh Pollina, Taylor Pollina, and Chloe Baranoski; and cherished uncle to many nieces and nephews. Friends of the family may visit on Saturday, December 18, from 11 a.m. until 2 p.m., at Strang Funeral Chapel & Crematorium, 410 E. Belvidere Road, Grayslake, IL 60030. Burial will be held privately at Abraham Lincoln National Cemetery, Elwood, IL. In lieu of flowers, donations may be made to Wounded Warrior Project at https://www.woundedwarriorproject.org. For further information, please call 847-223-8122 or log onto www.strangfuneral.org.