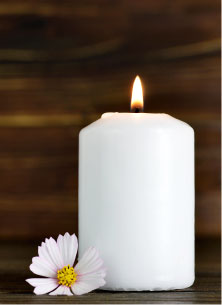 Doris Jean Gillespie
Published June 08,2018
Obituary's Biography:
Doris Jean Gillespie, age 87, of Grayslake passed away Thursday, June 7, 2018 at Holy Family Medical Center. She was born on February 5, 1931 in Chicago to Frank and Edna (Kohler) Rath. Doris was a member of St. Paul the Apostle Catholic Church in Gurnee. Doris is survived by her daughter, Debra (Scott) Becker of Grayslake; grandchildren, Robert D. (Daisy Segura) Hall, Jr and Jennifer Becker of Grayslake; great-grandchildren, Robert D. Hall III and Kattleya Camela Hall. She was preceded in death by her husband, James A. Gillespie.
A memorial service will be held at a later date.
In lieu of flowers, please make a donation in Doris's name to St. Jude's Children Research Hospital. https://www.stjude.org/donate/donate-to-st-jude.html
For information, please call 847-223-8122 or go to www.strangfuneral.org.