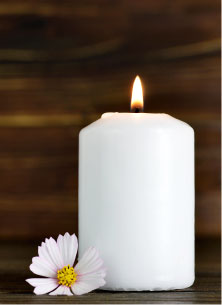 Richard "Dick" Hink
Published June 07,2018
Obituary's Biography:
 Richard (Dick) P. Hink, age 85, a resident of Gurnee, passed away Wednesday, June 6, 2018 at his home which was his greatest desire. He was given very compassionate care by the nurses and CNA's of Vitas Hospice.
He is survived by his wife, Sharlene Guy of 53 years; his children, Patrick and Marcia (Jason Meyer); and his cherished grandchildren, Will, Rachel and Kevin. He was one of eight children. His sister, Mary Mallo, the second youngest, told him to put on his dancing shoes because there is going to be quite a party when he sees his parents and siblings again.
Dick loved sharing his passion for music, dancing, the White Sox, and Notre Dame football with others. He was a history buff, especially the Civil War and WWII so the fact that he died on June 6, D-Day, spoke to us.
His other great passion for the past 40 years was sponsoring children in Central America through UNBOUND and hopes that this ministry will be supported in his absence. (UNBOUND, 1 Elmwood Drive, Kansas City, KS 66103)
Considering the many health issues he endured over the years, he decided to donate his body to the Anatomical Gift Association of Illinois for medical research.
A Memorial Mass will be held on Saturday, June 23, 2018 at 10:30am at St. Paul the Apostle Catholic Church, 6401 Gages Lake Road, Gurnee, IL 60031. A visitation will be held on Saturday at church from 9:00am until the time of Mass.