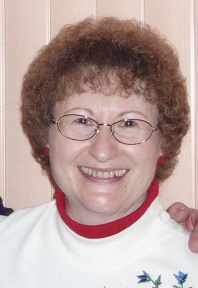 Donna L. Freiburger
Published January 07,2023
Obituary's Biography:
Donna L. Freiburger, age 75, a resident of Gurnee, passed away on January 4, 2023 at Condell Hospital in Libertyville. She was born on August 5, 1947 in Hazel Green, Wis to Henry and Helen (nee Behm) Hall.
During her healthier years prior to her long physical decline, Donna was a committed adorer at the Marytown Chapel of Perpetual Adoration for several years. She was very devoted to the Divine Mercy Chaplet during the daily 3:00 hour of Divine Mercy (A.M. and P.M.) She was called to Heaven at 3:25 A.M. As Donna would say "HIS timing is always perfect".
Donna loved her family and friends. She a very caring daughter to her mother and father and the first person called whenever prayers were needed. Donna had no siblings, but was like a beloved sister to her closest friends. She was a very special "Auntie Donna" to their children and dear godmother to her very devoted godchild, Sharon.
Donna was a perfectionist yet she enjoyed and appreciated the simple things in life. She loved special gatherings with family and friends, baking Christmas cookies with cousins, and English high tea.
Donna was preceded in death by her parents; and her husband, George.
A visitation will be held at Strang Funeral Chapel, 410 E Belvidere Road, Grayslake, IL 60030 on Saturday, January 14, 2023 from 10am until 11am. A funeral Mass will be held at St. Gilbert Catholic Church, 301 E Belvidere Road, Grayslake, IL 60030 on Saturday, January 14, 2023 at 11:00am. Interment will be held at Ascension Catholic Cemetery in Libertyville, IL. In lieu of flowers, memorial contributions may be made to Mary Town Chapel. For more information, please call (847) 223-8122 or visit www.StrangFuneral.org