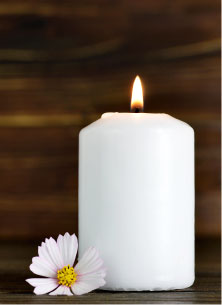 Donald P. Abbinanti
Published December 09,2018
Obituary's Biography:
Donald Phillip Abbinanti, 78, beloved husband, father and grandfather, passed away at his home in Grayslake on December 7, 2018. He was born on Dec. 4, 1940 in Waukegan, IL, son of the late Phillip and Annette Abbinanti. He attended elementary and high school in North Chicago. Don was an Evans Scholar at Northwestern University, receiving his degree in 1963. He married Carol Gillespie in 1966 in Waukegan. Shortly thereafter Don served his country as a Captain in the U.S. Air Force during the Vietnam War, and was awarded the Bronze Star Medal for Meritorious Service. He was employed by Abbott Laboratories in finance, retiring after a 25+-year career. Among his other pursuits, he enjoyed golf and traveling.
Don is survived by his wife Carol, son Jack (Julie) Abbinanti, daughter Cathy (Peter) Greenlaw and son Michael Abbinanti, grandsons Daniel and Dale Abbinanti, granddaughters Lily Abbinanti and Jessie Greenlaw, great-grandson Chase Abbinanti, sister Mary Hollinger, and many nieces, nephews and friends. He was preceded in death by his parents.
A visitation and funeral service will be held at Strang Funeral Chapel, 410 E. Belvidere Road, Grayslake on Saturday, December 15, 2018 from 11:00 a.m. until 3:00 p.m. with a funeral service beginning at 3:00 p.m. In lieu of flowers, memorial donations may be given to St. Jude's Children's Hospital. For more information, please call 847-223-8122 or go to www.strangfuneral.org.