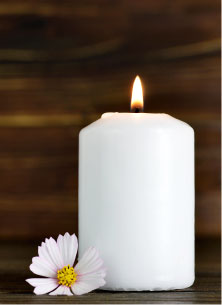 Dennis Apostolou
Published March 27,2020
Obituary's Biography:
Dennis "Denny" Apostolou, age 75, passed away on March 24, 2020. Denny was born on March 13, 1945 in Chicago, IL before moving to Lake Villa, IL at the age of 2. He was a long-time resident of Lake Villa before building a home and moving to Spring Grove, IL. Denny is survived by Pat Apostolou, whom he was married to for over 50 years, children Bill (Terri) Apostolou and Debbie (Steve) Siedlecki and his cherished grandchildren Cody Apostolou, Sierra Siedlecki, Brooke Siedlecki, and Ryan Siedlecki. Denny also leaves behind his sister Judy (Bert) Metz and his beloved 14-year old Golden Retriever, Maggie. Denny graduated from Antioch Community High School, completed his education at Devry Institute of Technology before going on to obtain a Bachelor of Science in Electrical Engineering from Southern Illinois University. Upon graduation, he became an Electrical Engineer at Underwriter's Laboratories, where he was employed for 41 years.
Denny had a natural talent for working on cars, which began with servicing at his Dad's Lake Villa gas station during high school. He was an avid Mopar enthusiast and loved meeting new people at antique/muscle car shows with his 1967 Charger. He also attended the Mopar Nationals with his son in Indianapolis, Indiana. Denny enjoyed many vacations including family campouts and trips to Wisconsin Dells, along with an anniversary trip to Hawaii and snowmobiling adventures with friends. Denny was a jack of all trades and loved the outdoors. His free time was spent on household projects and maintaining acres of land.
Denny was preceded in death by his parents William and Eleanor Apostolou along with beloved aunts and uncles. A memorial gathering will be held at a future date. Please contact the family for further information. All funeral arrangements were entrusted to Strang Funeral Chapel & Crematorium. For more information please log onto www.strangfuneral.org or call (847)223-8122